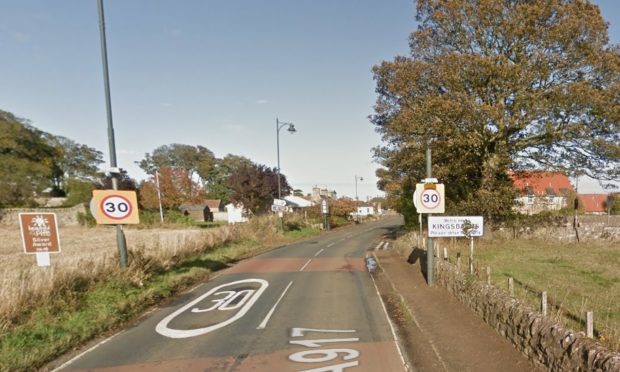 An East Neuk community wants to use unoccupied affordable housing to give homes to Syrian refugees.
Kingsbarns Community Council has suggested Fife Council buy the properties and offer them to refugees if they are not wanted by tenants on the waiting list. Money would also be raised locally to furnish the houses.
The proposal to lay out the welcome mat has won praise from the area's MSP and MP, but a question has been raised over the lack of interest when affordable housing is in such demand.
The community council said: "Not only do we feel that refugee families could find a happy home here, we also want the privilege of being able to offer a safe place to live to people who have been through experiences more horrific than we can imagine."
Affordable houses built in a first phase of development in the village were sold on the open market after a lack of interest from prospective tenants or shared equity buyers.
Ogilvie Homes wants permission to sell the two affordable homes in the latest phase on the open market if there is no uptake.
A statement from community council secretary Martin Dibbs and planning sub-committee chair Kate Holy said: "Kingsbarns Community Council has suggested it could offer a warm welcome to refugee families, that their children would be welcome at the village school and that we would be very glad to co-operate with the local agencies involved to make these 'new Scots' as happy as possible in their new homes.
"Affordable houses are crucial for a small village in a tourist area as these are the houses that will bring permanent residents to the village and children to support the local school."
North East Fife MSP Willie Rennie said: "This is an innovative and compassionate idea from the local community. The council should explore this as a serious proposal."
But voicing surprise there was not a queue of people interested in the first affordable homes, he added: "We need an explanation as to what went wrong. There's hardly a week goes by without a new plea for an affordable home from local people and families. People are desperate for homes at a price they can afford."
The area's MP Stephen Gethins said: "This pro-active approach is very welcome.
"If local families are not in need of the accommodation I hope Fife Council will consider allocating it to refugee Syrian families.
"These families have already been given a warm welcome in Cupar, Leven and elsewhere in North East Fife, and this is a very positive gesture from Kingsbarns Community Council to offer housing and the support of the community to families who have endured the trauma of war and will benefit from resettlement in this caring environment."