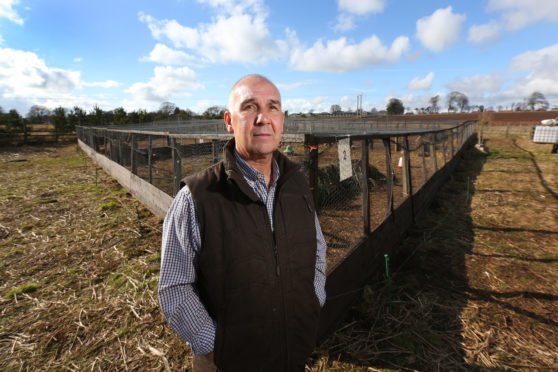 Callous vandals have caused damage at a Fife college, allowing scores of pheasants to fly the coop.
A police investigation has been launched after an electric fence at SRUC Elmwood College in Cupar was destroyed sometime between 8am on March 18 and 9am on March 19.
The fence was being used as a pen to contain more than 200 pheasants at the time, and it is understood that around 60 birds were able to escape into the surrounding countryside.
The pheasants are kept on site for gamekeeping purposes, with students able to learn more about game bird rearing, releasing and husbandry as part of their courses.
Thankfully a local estate has stepped in to 'replace' the lost birds, but college staff have been left angered by the whole episode.
Jim Goodlad, gamekeeping and wildlife ,management lecturer at SRUC's Elmwood campus, explained: "The malicious damage done to our fence led to 60 pheasants escaping, all of which had to be replaced.
"Whoever has done this has gone to one end of the pen and they've vandalised the electric fence.
"They've pushed one side in and the net that's over the top has given way, so that's allowed the pheasants out.
"There were about 230 in total in the pen at the time and although we've lost 60, I think we've actually got away lightly.
"But it's very, very annoying and I'm not sure why anyone would do such a thing.
"If you were going to buy the pheasants it would cost about £10 to £15 for a laying hen, and they are now going to produce eggs on a daily basis.
"We're not looking at it from a financial point of view though.
"We are working with the police to track down those responsible but the chances of getting the culprits are very, very slim.
"We're now in a situation where we've got padlocks securing the fence, and it seems to have been maybe two or three kids who have carried out this malicious act."
The pheasant pens are situated at a remote site around a mile away from the main campus in Cupar.
Anyone with information regarding the incident has been urged to call Police Scotland on 101.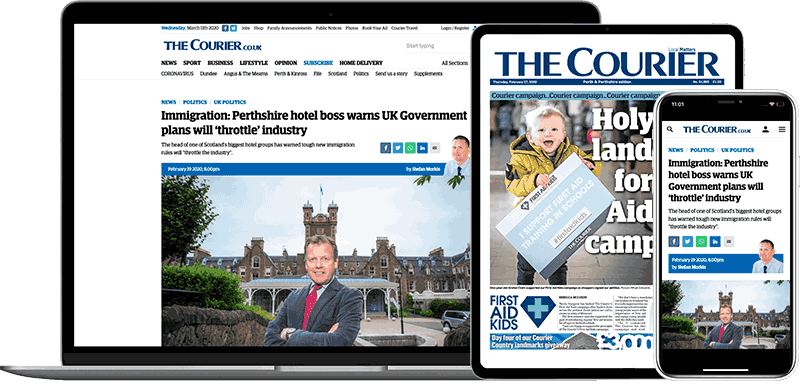 Help support quality local journalism … become a digital subscriber to The Courier
For as little as £5.99 a month you can access all of our content, including Premium articles.
Subscribe