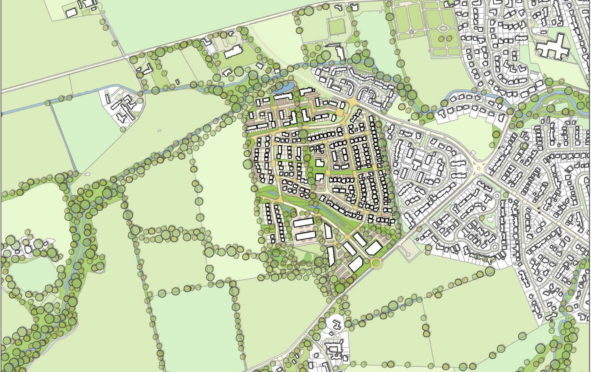 Planning permission in principle for a major mixed use development on the outskirts of St Andrews has been recommended for conditional approval, The Courier can reveal.
Members of the North East Fife planning committee will be asked on Wednesday to give the green light to the idea behind Mount Melville Limited's multi-million pound project comprising residential, commercial, business, retail, hotel and community uses on land at Craigtoun North to the south-west of Younger Gardens.
The application proposes up to 370 residential units, two hectares of employment land, 2000 square metres of retail, green networks and open spaces, a link road, a community hub which includes scope for a hotel, pub/restaurant and/or a health facility; and workshops and offices.
However, while planners have recommended approval subject to a lengthy list of conditions, the application is likely to generate some lengthy debate after 20 letters of objection were received.
They include letters from St Andrews Community Council, The Old Course Hotel, Headon Developments, St Andrews West LLP, St Andrews Preservation Trust, and the Confederation of St Andrews Residents Association.
The St Andrews West LLP has already submitted a separate application for the majority of the remaining Strategic Development Area (SDA) site, and that proposal includes around 900 homes which would take the number of units within the SDA to 1270 — more than the 1090 initially envisaged.
With that in mind, the St Andrews West LLP say the Craigtoun application could "undermine the delivery of the balance" and larger part of the St Andrews SDA and suggests it has "fundamental deficiencies" which have not been addressed.
Nevertheless, planners have recommended conditional approval for the Mount Melville application on the table, subject to the conclusion of a legal agreement which would secure financial contributions towards road upgrades, part of the proposed link road between Craigtoun Road and Strathkinness Low Road, and primary school and secondary school education capacity.
A 40 unit a year cap on residential development until a suitable primary school solution is provided has also been proposed among the many conditions tabled.
In his report to next week's committee, case officer William Shand notes that the combined unit numbers across both applications would be higher than the policy allocation, but believes the numbers proposed can be accommodated.
"The proposals for the wider SDA would be considered on their own merits," he concludes.
"An uplift in numbers across the SDA could be considered appropriate providing it can be shown that each site can adequately accommodate the number of units proposed.
"The impacts of this development and wider SDA on infrastructure can be mitigated against with sufficient controls are available to ensure that the cost of mitigation is shared equitably and to avoid the wider SDA being prejudiced."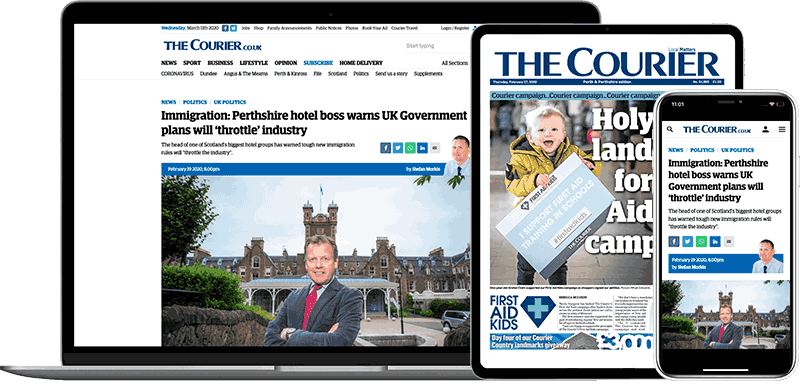 Help support quality local journalism … become a digital subscriber to The Courier
For as little as £5.99 a month you can access all of our content, including Premium articles.
Subscribe