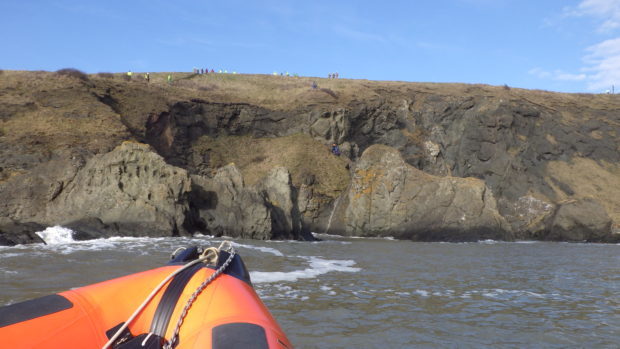 Renewed concerns about the safety of one of Fife's most popular tourist attractions have been raised after four people had to be rescued on the region's coastline over the weekend.
Emergency services were called to a stretch of the Chain Walk at Earlsferry shortly before 3pm on Easter Sunday following reports that people had been cut off by the incoming tide as they made their way along the rocky route.
The UK Coastguard paged the Kinghorn RNLI lifeboat, whose crew had been out on an exercise at the time, to assist in the rescue, and on their arrival it became clear that two of the trapped walkers had managed to make their way to safety.
However, the remaining two people remained stranded on the cliff and had to be rescued by Coastguard cliff rescue personnel in an operation which lasted for most of the afternoon.
Fife Fire and Rescue Service's rope rescue specialists were also called in to help out, and fortunately all four people were led to safety.
Nevertheless, the latest incident has prompted new warnings – particularly ahead of the spring and summer period – about the importance of being prepared when traversing the popular Chain Walk – with thousands of pounds spent each year on similar rescues at the same spot on the Fife coast.
Kinghorn lifeboat helmsman Mark Brown, who helped provide safety cover for the duration of the incident, urged everyone to do what they could to avoid being the subject of a rescue.
'We were first on scene but due to the breaking waves at the base of the cliffs it was clear that the safest means of rescue would be by the cliff rescue team taking the casualties up the cliff," he explained.
"The coastguard rescue team did a great job of getting the two people taken to safety.
"Once everyone was safely up the cliff we returned to station after three-and-a-half hours at sea."
The Elie Chain Walk is described by tourist books as one of Scotland's best-kept coastal secrets, but it is repeatedly stressed that the route is not so much of a walk but more of a scramble – with a head for heights required.
Solidly planted steel chains, rocks and footholds help those who decided to traverse the route, but walkers are advised to allow themselves between an hour and two hours to complete the route.
Visitors are also urged to check tide times, wear appropriate footwear and also consider wearing a helmet for safety reasons.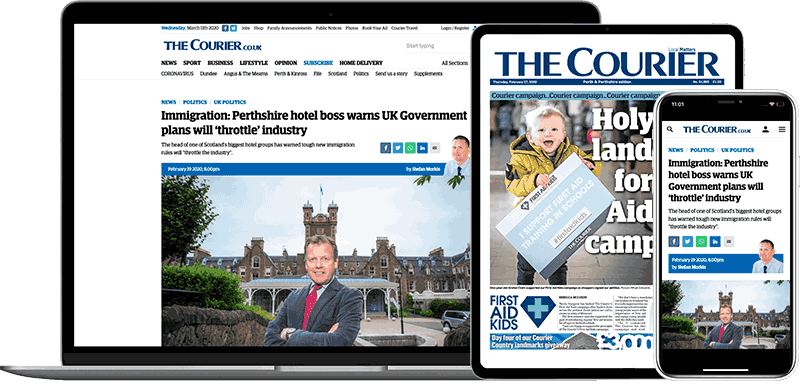 Help support quality local journalism … become a digital subscriber to The Courier
For as little as £5.99 a month you can access all of our content, including Premium articles.
Subscribe