Police have offered "sincere apologies" to the family of missing Glenrothes man Allan Bryant over the delayed release of CCTV images.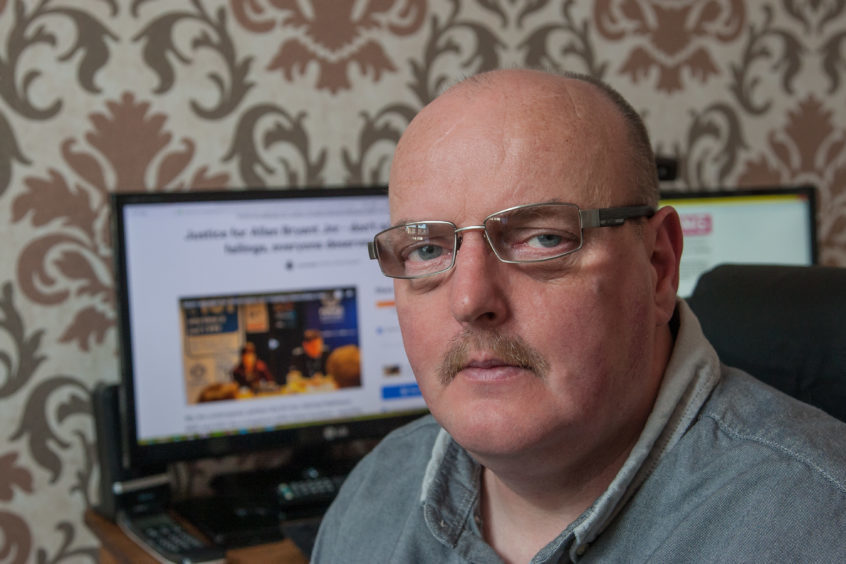 Allan has not been seen since he left Styx nightclub in Glenrothes during the early hours of November 3 2013. He was 23 at the time.
Images of him on the night he disappeared were not released until seven months later as a result of an "operational policing decision".
In a letter to Allan's father, Allan Bryant Snr, Chief inspector Samantha Ainslie of Police Scotland's Professional Standards Department admitted that CCTV footage of his son's last known movements "was available and could have been released at an earlier stage to complement other community/public engagement measures".
Footage was withheld because it was deemed to be of low quality and there was concern images showing Allan Jnr under the influence of alcohol might have caused "unnecessary distress" to the family.
But Chief Inspector Ainslie upheld Allan Snr's complaint over the decision and offered her "sincere apologies for any distress caused as a result of the delayed release of this CCTV footage".
Last year, the Police Investigations and Review Commissioner upheld four of 12 grievances made by the Bryant family and called for Police Scotland to review the reasons why CCTV of Allan Jr's last movements was not released sooner.
Allan Snr, 52, believes if the footage had been released earlier, it could have helped the inquiry.
And he has now demanded that Police Scotland release previously unseen images of his son on the night he went missing.
He said:  "My family were in distress because they were not releasing it. We know Allan was drunk.
"I want the police to release all of the CCTV footage from outside Styx nightclub.
"When they released the footage in June 2014, they released only a minute or two of footage showing Allan exiting the door of the club and making his way up the few steps to the pavement area.
"I want Police Scotland to release this footage within the next four weeks.
"It is not just that Allan is in the footage, there are other people too and that may just jog someone's memory, or make someone so uneasy that they come forward with the info they have."
Allan Snr told Police Scotland the matter was "not over".
He added: "I will not rest until my son is found and I will not rest until you have done the right thing by my son and my family. This will not stop here. I will be taking this failure all the way to the top."