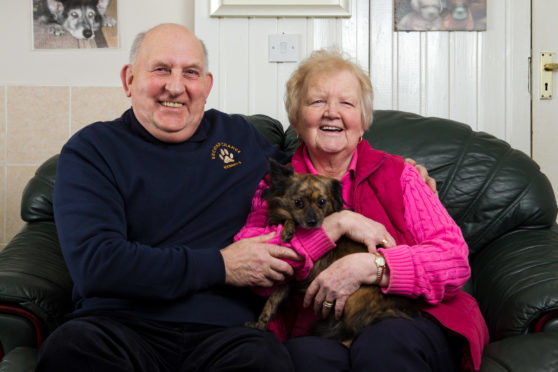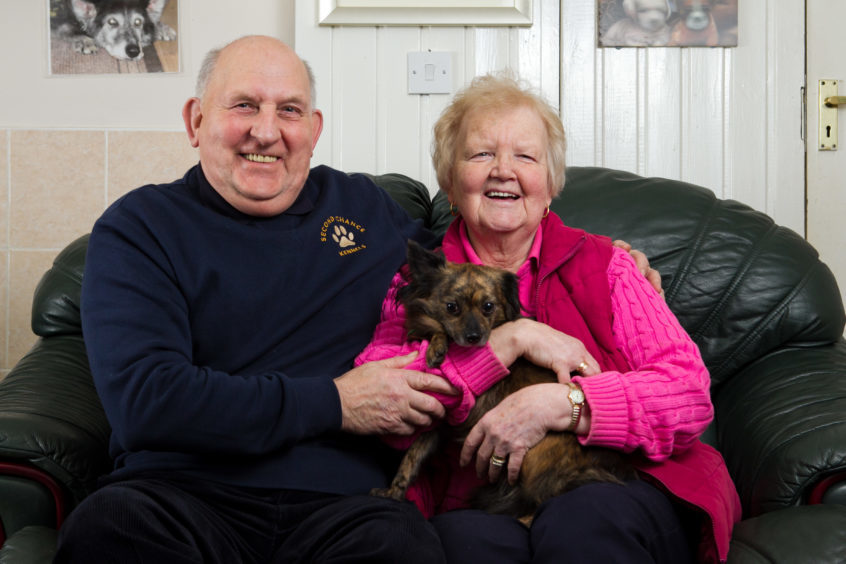 A Fife MP has praised the Second Chance Dog Kennels for their tireless work after rehoming more than 5000 animals.
Owners Frank and Ena Conyon recently met with Glenrothes and Central Fife MP Peter Grant at the charity's centre in Thornton.
Mr Grant thanked the couple for their "invaluable" service and said it was a good example of how an animal shelter should be run.
The visit follows a 12-week Scottish Government consultation seeking views from the public on proposals to introduce regulations and licensing for sanctuaries and rehoming shelters.
Mr Grant said: "On behalf of the Glenrothes and Central Fife constituency, and animal lovers across Scotland, I would like to thank Ena and Frank for the vital service they provide in helping rehome unwanted dogs.
"It was a pleasure to meet them both and take a tour of their shelter where I was able to meet all of the residents.
"Second Chance Kennels is an example of how a dog shelter should be run and I look forward to reading the proposals put forward by the Scottish Government in the coming months to ensure all shelters and sanctuaries in Scotland are properly regulated to provide the upmost care to the animals they look after."
Frank and Ena opened the shelter in 1999 and have since found loving homes for thousands of unwanted dogs around Scotland.
It is hoped that new legislation will help prevent cases of animal cruelty and neglect at shelters across Scotland following the Ayrshire Ark Refuge scandal.
Sanctuary owner Zara Brown was jailed for seven months after six dead dogs were found stored in a chest freezer at the shelter near Patna, in East Ayrshire.
Meanwhile, Douglas Chapman MP has pledged his support to the SSPCA's Say No To Puppy Dealers campaign.
The charity wants to put an end to the multi million pound illegal puppy trade which they say is driven by greed and profit.
Research carried out by the University of Edinburgh in partnership with the SSPCA found that dogs from puppy dealers are more likely to have increased stress levels, behaviour issues and genetic disorders.
Dunfermline and West Fife MP Mr Chapman said: "I fully support the SSPCA's latest campaign encouraging the public to only accept a dog from a local rehoming centre or from reputable registered breeders.
"It's essential we bring an end to this illegal practice which causes suffering to thousands of dogs across Scotland."
SSPCA Chief Superintendent, Mike Flynn, added: "Consumers must play their part and our advice to anyone thinking of taking on a puppy is to firstly consider rehoming a rescue dog.
"If someone is buying a puppy they should insist on seeing the pup's mother and the environment in which the animal has been raised."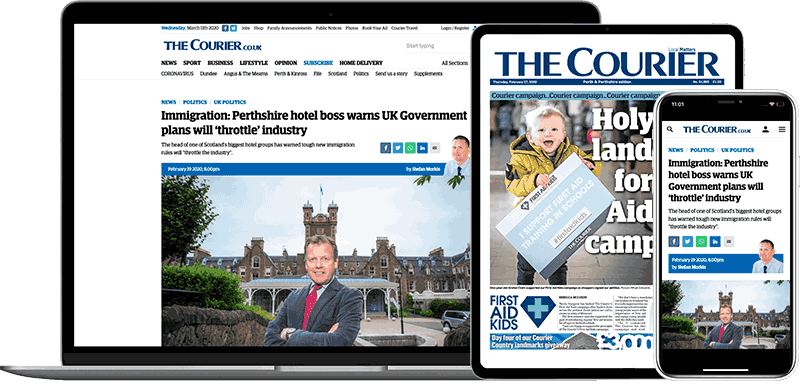 Help support quality local journalism … become a digital subscriber to The Courier
For as little as £5.99 a month you can access all of our content, including Premium articles.
Subscribe