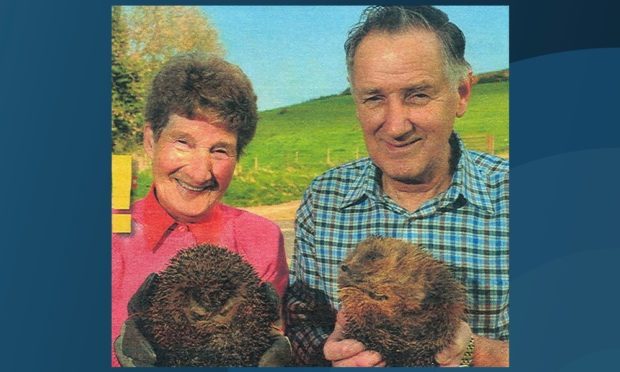 Hedgehog hero Sandy Boyd has paid an emotional tribute to his late wife Alice who has sadly passed away aged 74.
The couple co-founded the Wormit Hedgehog Care Centre in 1994 after coming across a rogue critter named Spike.
They have since cared for thousands of animals – including Scotland's fattest hedgehog – at the shelter in Fife.
Alice sadly passed away at Ninewells Hospital on March 25 following a long illness just six days before her 75th birthday.
Husband Sandy told how he met his beloved Alice by accident at a dance in St Andrews before marrying her just months later in June 1962.
The 79-year-old said: "I met Alice by mistake. I had a complimentary pass for the dance at the bowling green in Methil one Saturday night and I was out with some of my pals because I was in the RAF at Leuchars but my home address was Leven.
"My pals kind of got me a bit drunk and the next thing I knew, I realised we weren't heading to Methil, we were going to the dancing at the town hall at St Andrews.
"I asked her up for a dance, got a row for standing on her toes and then, because she worked in St Andrews at the hospice and I was at Leuchars, we arranged a date.
"That was in the October and then in the December the Cold War thing started.
"I was on the RAF's 29th Squadron with the Javelins at that time and we suddenly got shipped off to Germany for two months.
"I thought I was going to be sent to Cyprus with the squadron later on that year so Alice and I arranged the engagement party for her birthday which was the 31st of March.
"But I was in the mountain rescue as well and I got called out for a rescue so she had the party with her pals and I got thrown in the river when the guys found out I was supposed to be getting engaged."
The couple wed at a ceremony in Colinsburgh in 1962 before being shipped out to Australia with the RAF.
They then briefly moved to Singapore in 1963 before returning home to Fife.
Sandy added: "Alice was a huge help at the shelter.
"I was in hospital quite a few times recently with my shoulder and while we got help with the hedgehogs from the chap next door, she kept him right as far as it went.
"She used to dish up the food for the hedgehogs while I cleaned them out and she'd wash all the dishes up afterwards.
"When we had 86 in at one time, some of them were baby ones, so she had to heat the goats milk up for feeding them.
"I've noticed a big difference for the last month because she wasn't able to help and of course, I was having to help her while also taking care of the hedgehogs.
"I still notice the difference when I get up in the morning and take care of them all by myself."
Alice is survived by her four children, four grandchildren and three great-grandchildren.
A celebration of her life will be at the Dundee Crematorium on Friday April 6 at 2.45pm to which all family and friends are respectfully invited.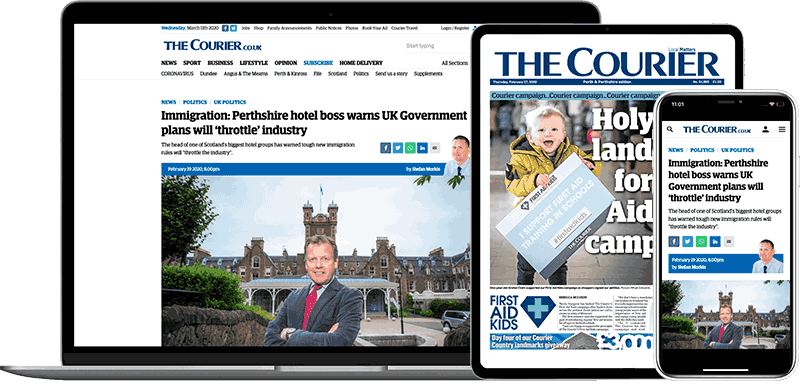 Help support quality local journalism … become a digital subscriber to The Courier
For as little as £5.99 a month you can access all of our content, including Premium articles.
Subscribe