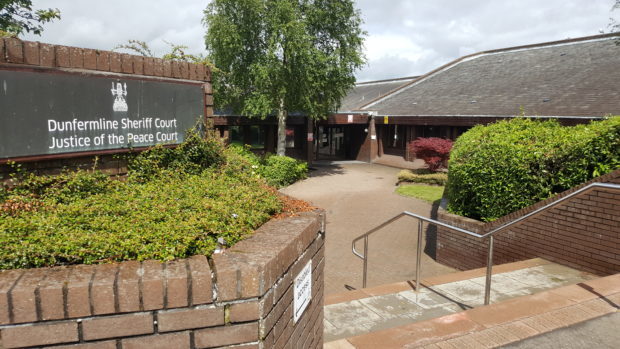 A man who is accused of attacking police officers while resisting arrest at Dunfermline police station has failed to appear in court.
David Darren Kinloch called his defence solicitor ahead of today's hearing and claimed he did not have enough money to pay for the bus.
Kinloch, 34, is charged with acting in a threatening and abusive manner by shouting, swearing, uttering threats and repeatedly striking the inside of a police vehicle on January 20 2018.
He is also accused of assaulting PC Daniel Clarke by kicking him on the hand while he was carrying out his duties at the police station.
Kinloch faces a third charge which states that he did "resist, obstruct or hinder" three officers and did "struggle violently with them" on the same date.
He was due to appear at Dunfermline Sheriff Court today and Sheriff Simon Collins issued a warrant for his arrest.
Kinloch's defence solicitor, James Moncrieff, told the court he was "unlikely to appear" despite staying in the same town.
He said: "I was contacted by the office indicating that it was unlikely he would be in attendance because he doesn't have the funds to pay for the bus to court.
"If he had attempted to walk, he may have been dissuaded by the weather."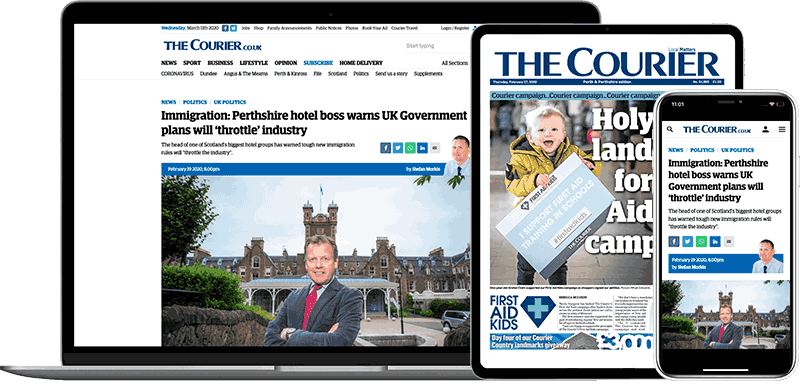 Help support quality local journalism … become a digital subscriber to The Courier
For as little as £5.99 a month you can access all of our content, including Premium articles.
Subscribe