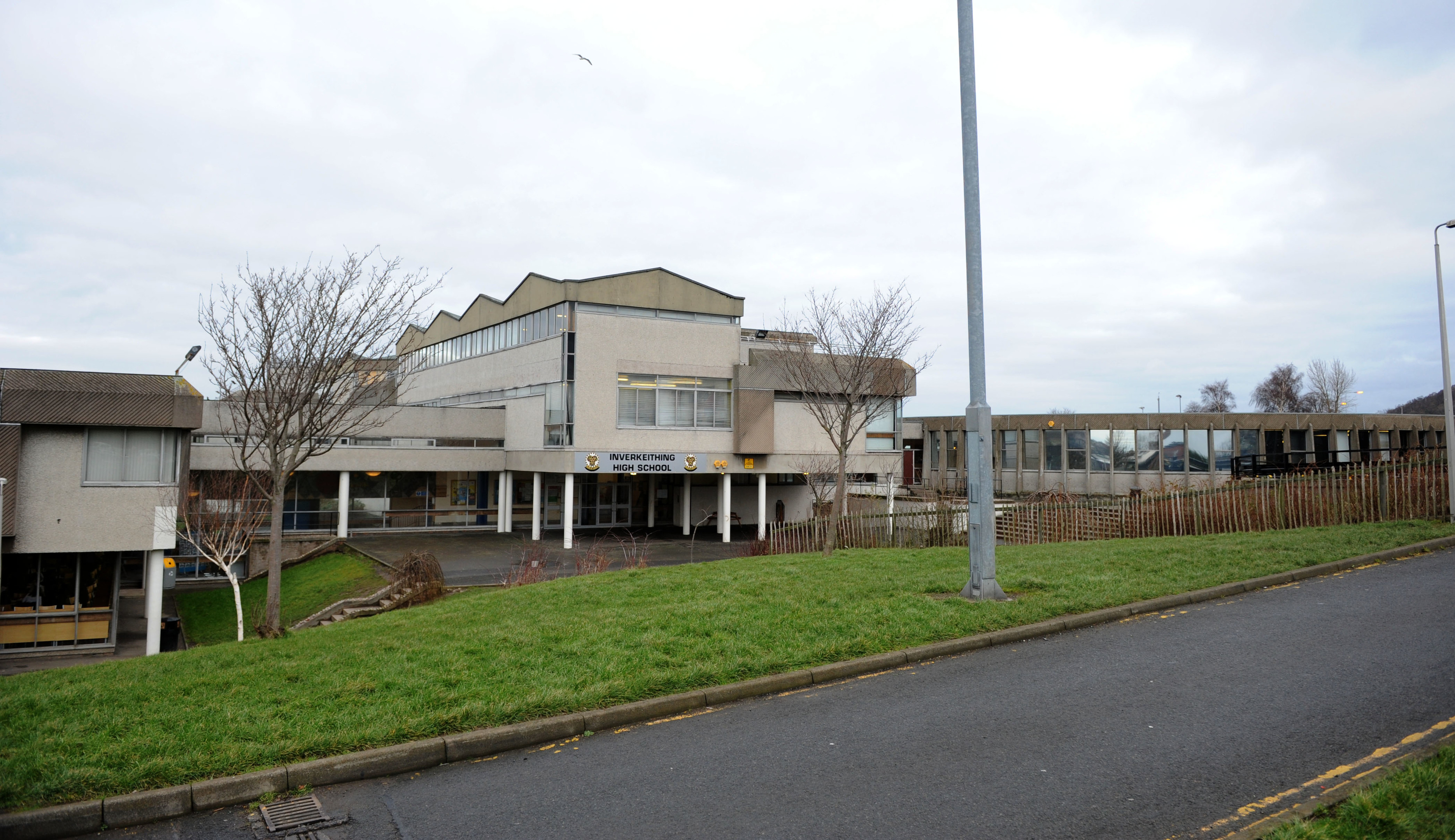 Another generation of pupils should not have to be schooled in the crumbling Inverkeithing High School, it has been claimed.
Local MP Lesley Laird has warned the "time to act is now" and said officials must lay the groundwork for a new building.
In a letter to Fife Council chief executive Steve Grimmond the Labour MP said the need to replace the deteriorating building, which is almost bursting at the seams, had become urgent.
Fife Council has already allocated a £50 million capital fund towards building new schools in west Fife.
"The cash is already there to build a new Inverkeithing High but there's little hope more will be forthcoming from the Scottish Government in the near future," Ms Laird said.
"If we don't seize this opportunity now, we'll be watching this building crumble away for yet another decade.
"Should another generation of children be schooled in those conditions?
"No," she said.
Roll projections indicate Inverkeithing could be significantly over capacity in the next three to four years and temporary accommodation will be necessary on site for at least six years.
Regardless, the dilapidated state of the 70s building was unacceptable, the MP argued.
"We know Inverkeithing needs to be replaced with a stand-alone new facility.
"This would not impact on the options open to the council for the future replacement or extension of other secondary schools in the area.
"There will inevitably be issues regarding planning permission and the replacement of what I understand is partly a listed building, but this simply reinforces the case to begin this work now," she said.
A Scottish Government spokesperson said:"Fife Council was recently awarded significant funding of over £57 million towards the construction of three secondary schools, part of the £1.8 billion Scotland's Schools for the Future programme, and we are working with the local authority and the Scottish Future's Trust to ensure the best possible education facilities in Fife."
Fife's head of service, Shelagh McLean, added the capital investment plan included nearly £142m for education and children's services.
This plan includes an "ambitious" new build programme with priorities focussing on Inverkeithing, Woodmill, St Columba's, Glenwood and Glenrothes high schools for which Fife Council has allocated £50m – a sum designed to be flexible to take best advantage of any Scottish Government funding.
"However, at this point, we have no timescale for any streams of funding for which we could submit any project."