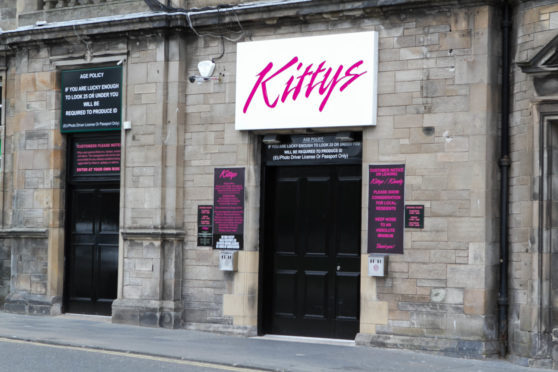 Like her or loathe her, she's game for a laugh.
And she can't be accused of not capitalising on her five minutes of fame.
Internet sensation Denise Ferrie attracted a fairly large Friday night crowd at Kitty's nightclub in Kirkcaldy, taking to the stage to belt out her "hit" My Boy Lollipop to clubbers – many of whom paid for the privilege.
The 33-year-old has become something of a social media hit after being filmed singing the catchy Millie Small song at a funeral in North Lanarkshire's Coltswood Cemetery.
On the back of that new-found fame, she was asked to appear at Glasgow's Bar Budda and has now made a personal appearance in Kirkcaldy on Friday night.
As one might expect, reaction to the performance was somewhat mixed on social media.
Jason Gibson, writing on Facebook, said: "Never watched so much junk in my whole life."
Mandy Louise Robertson added: "I remember when kitty's used to be the place to go. When they used to actually have good bands and proper guests. Downhill much??"
And Claire Murray said: "Wtf!? Why are people there and videoing it  ?anyone can get on stage n do karaoke  ? lol why she famous is beyond me!"
However, some gave credit where some might feel it is due.
Christina Kelley added: "You know what, good for her! Good on her, let her enjoy her 5 minutes of fame, I'm pretty sure the majority would do what she's doing if use (sic) went viral, she's having a laugh and fun, and even if it's not everyone's cup of tea."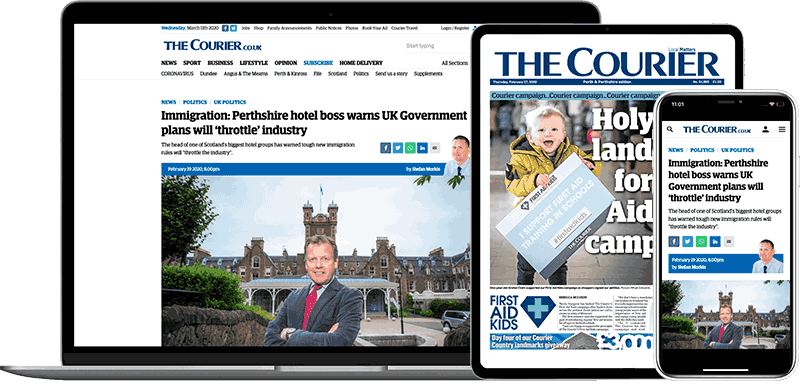 Help support quality local journalism … become a digital subscriber to The Courier
For as little as £5.99 a month you can access all of our content, including Premium articles.
Subscribe