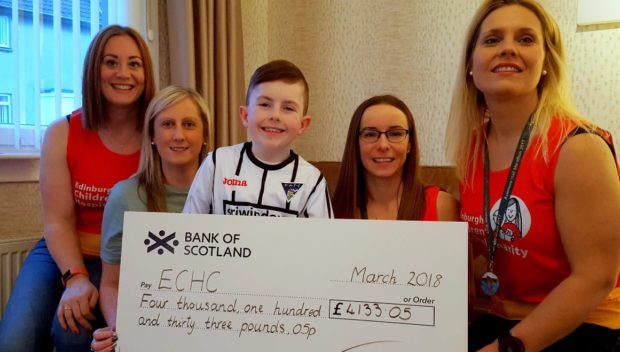 A grateful Fife mum has smashed her fundraising target to support the medical teams who look after her son.
Mum of two Carron Morrison rounded up her Cowdenbeath friends to raise thousands of pounds for the charity which helps care for Jayden.
The 10-year-old has spent lengthy periods in the Royal Hospital for Sick Children in Edinburgh after he was born with scoliosis — curvature of the spine.
With pals Alanna McDermott, Julie Morris and Lindsay Dobbie, Carron raised more than £4,000 by completing last October's Aviemore half marathon, far in excess of their initial target of £750.
Their efforts were in recognition of the many years of support the family has received from Edinburgh Children's Hospital Charity (ECHC) while Jayden was in for treatment.
The youngster has had to deal with a series of complications, including his heart being on the wrong side of his body.
His most recent trip to the sick kids hospital in Edinburgh was for a spinal fusion procedure last November to help straighten his spine.
Carron said the care the family had been shown had made all the difference to their lives.
"Jayden has been in and out of hospital more times than we can remember over the years but ECHC has helped make the whole experience to be less stressful for us all," she said.
"The staff are always warm and caring and provide entertainment to help distract him – he loved the people dressed up as clown doctors when he was younger."
The quartet followed a 12-week training plan in preparation for the Aviemore run and battled through the pain barrier to hit their goal.
Just weeks before the big event, Carron fell while training, resulting in a badly sprained ankle and a number of stitches.
Her employer Sky donated to the funds, as did the teachers at Cowdenbeath Primary School, where her friends work.
Jayden is a keen young footballer, playing for local side the Norries, and in the run-up to his last match last August both his team and their opponents, Inverkeithing Hillfield Swifts, chipped in £100 each.
ECHC community fundraising manager Sue Diamond said: "Jayden's such a special little boy and it's a real joy to help brighten up his days when he is undergoing treatment."
Thanking the family and wider Cowdenbeath community for their efforts, she added: "It is with the support of our fundraisers that we are able to transform the hospital experiences of children, helping them to be a child first and patient second."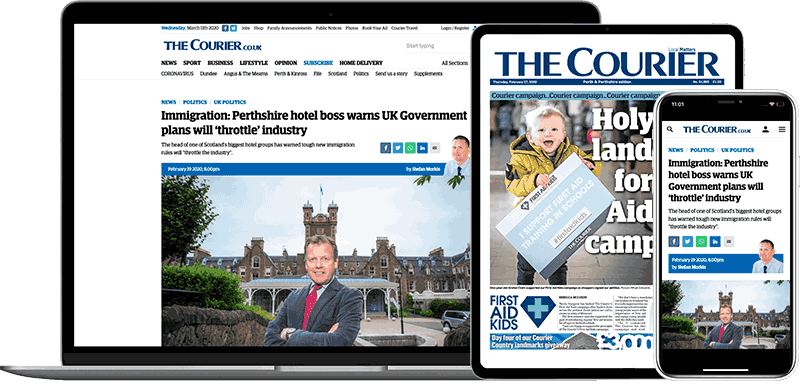 Help support quality local journalism … become a digital subscriber to The Courier
For as little as £5.99 a month you can access all of our content, including Premium articles.
Subscribe