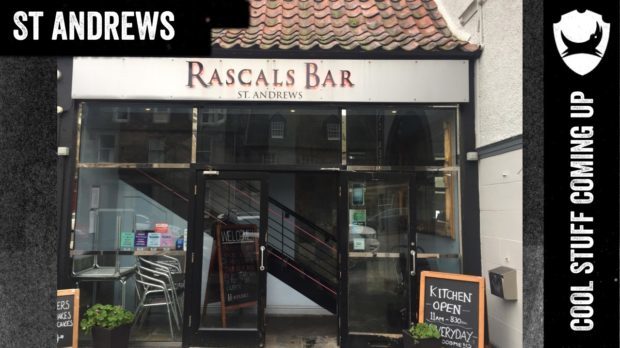 A Fife pub has denied it has done a deal to sell to BrewDog as the craft beer giant looks to open in St Andrews this year.
BrewDog announced plans to open new bars in St Andrews and Perth at its AGM in front of 8,000 investors at the Aberdeen Exhibition and Conference Centre at the weekend.
When asked to confirm the locations of the new bars yesterday, a BrewDog spokeswoman said: "The St Andrews bar will be at the site of the current Rascals Bar on North Street."
The Courier approached Rascals on Tuesday afternoon but no one available was for comment.
But last night, in a 10pm Facebook post, the pub said a deal had not been done.
The post said: "Dear Rascals, Some of you may have heard or read the news. We would like to inform you that this news is FALSE.
"Rascals has not been sold and no deal has been done with BrewDog.
"This article came as news and a shock to us whilst working today.
"Rascals is still under the same ownership and management as it has been and business is open as usual.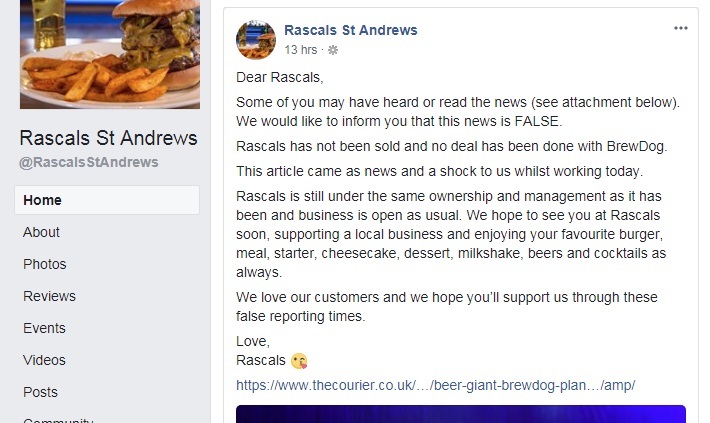 "We hope to see you at Rascals soon, supporting a local business and enjoying your favourite burger, meal, starter, cheesecake, dessert, milkshake, beers and cocktails as always.
"We love our customers and we hope you'll support us through these false reporting times."
The St Andrews pub has recently been marketed for sale with a price of £149,995 for its leasehold.
Meanwhile slides of the PowerPoint presentation given to BrewDog's 'equity for punks' investors have been put online by the brewery.
Under the 'Cool Stuff Coming Up' section of the presentation, a photograph of Rascals Bar is identified as the St Andrews location.
The Perth location is shown as Caffe Canto Bistro on George Street in Perth.
Today the Bistro said: "We can't comment at this point in time."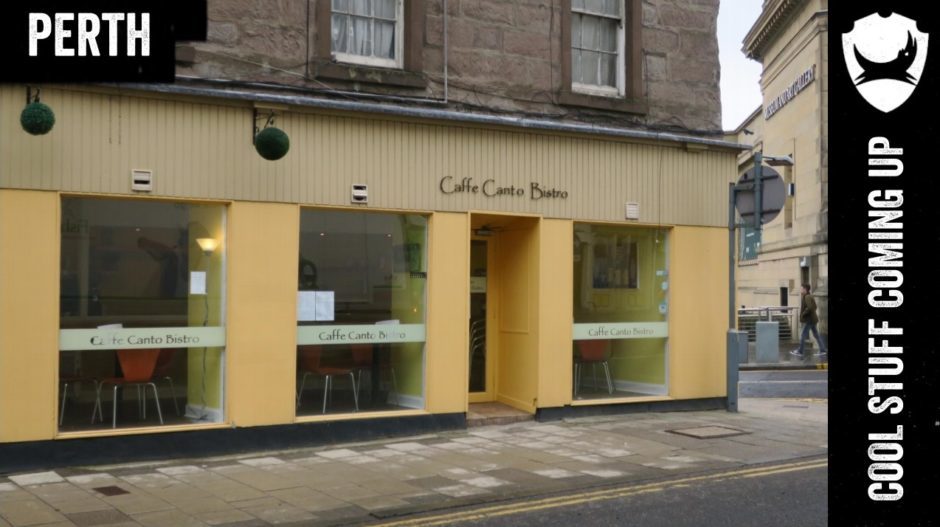 This morning Rascals' general manager Gary Cocker added: "I spoke to the business owner last night. The situation is that we have not been sold to BrewDog.
"BrewDog has not been in touch with us to enquire about buying us at all. I don't know why they've decided to put that out.
"The information I've been given by the business owner Colin Donaldson is what he put on Facebook last night, which is we have not been sold to BrewDog. That's as much information as I have."
BrewDog has been asked to respond to Rascals Bar's statement.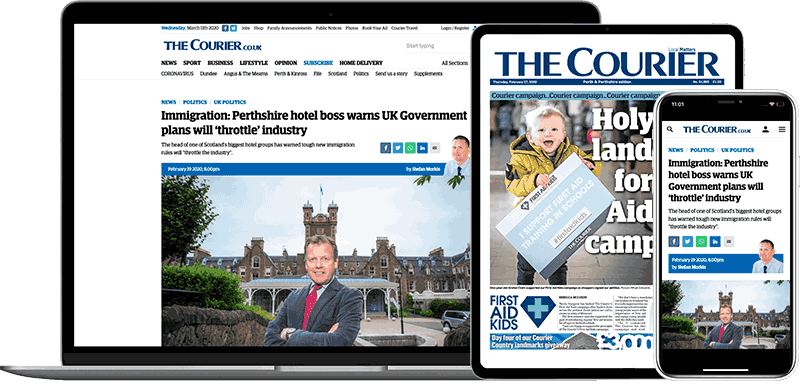 Help support quality local journalism … become a digital subscriber to The Courier
For as little as £5.99 a month you can access all of our content, including Premium articles.
Subscribe