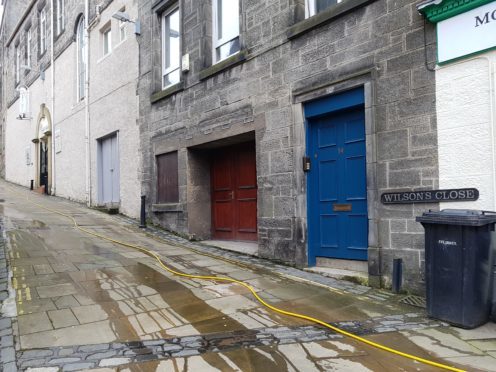 Police are investigating after vile racist graffiti was scrawled across a Dunfermline resident's door.
The offensive material was written between 7.30pm and 10.30pm on April 4 at an address in Wilson Close.
The incident is being treated as a hate crime by police who are appealing for anyone with information to come forward.
One neighbour, who asked not to be named, said the close had been plagued with anti-social behaviour in recent years.
He said: "There are closes running side by side and there are no CCTV cameras in them.
"We've had all kinds of problems down here, including drug dealing on Monday.
"The vandalism happened inside the stairwell this time. It's not pleasant and the police are involved. It was definitely a targeted attack.
"There was more vandalism in 2012. One of the cars that parked outside was repeatedly damaged.
"A bottle was smashed over it and human faeces was put on it too."
The door targeted in the latest incident was replaced by workmen yesterday morning.
The abuse is understood to have included racist words and symbols.
Conservative councillor Alan Craig for the Dunfermline central ward condemned the sickening attack.
He said: "This type of behaviour is not acceptable.
"I think across the UK, we are now too soft on stuff like this including any criminal activity.
"It's about time we were addressing all these issues and it's just not on.
"I don't understand where people responsible for things like this come from.
"It certainly has no place in this community."
A Police Scotland spokeswoman said: "Police are eager to trace those responsible as soon as possible and would ask that anyone, particularly those who were in the area on the evening of Wednesday April 4 and saw anything suspicious, to get in touch."
Anyone with information is asked to call 101.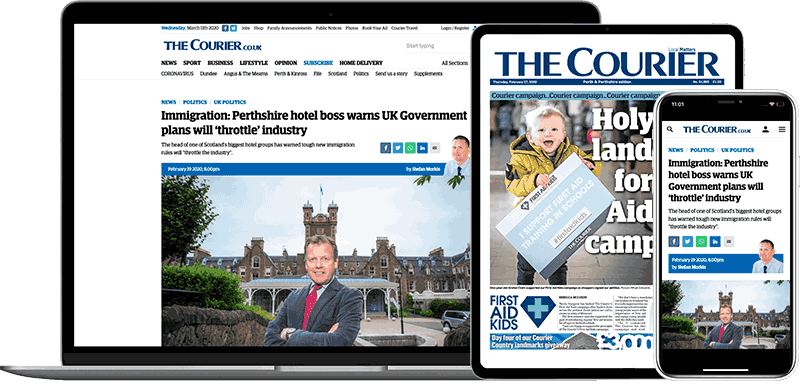 Help support quality local journalism … become a digital subscriber to The Courier
For as little as £5.99 a month you can access all of our content, including Premium articles.
Subscribe