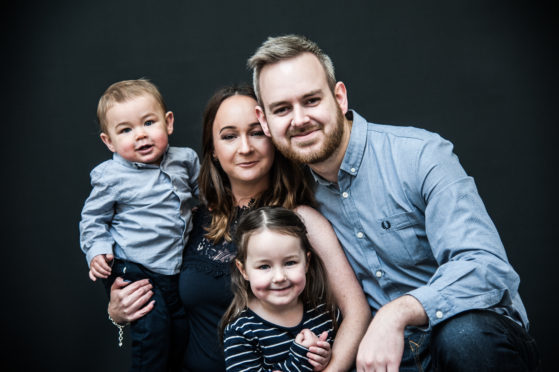 A Cupar woman who underwent life-saving heart surgery as a child is to run the London Marathon for charity.
Linzi Shand will tackle the mammoth 26.2 mile challenge on April 22 in honour of the British Heart Foundation.
The 30-year-old was born with a hole in heart that was not discovered until she was two-years-old.
Her family were dealt a second devastating blow after doctors found the hole was too big for keyhole surgery, leading to an agonising two-year wait.
Linzi eventually went under the knife when she was four and recovered with very few side-effects.
The mother-of-two has decided to give back to the BHF for all the life-saving work they do.
She said: "Now, as a mum myself, I can't quite fathom how my mum and family coped and how you get through something like that, but they did.
"Children are so resilient but I am their only child and my parents had to wait two years for my surgery – it must have been so scary for them.
"When you become a parent you see things so differently, I've really started to realise how tough it must have been on them."
Linzi, who will join 400 BHF runners in London, was monitored closely through her pregnancies and thankfully only sometimes has heart palpitations.
One of the valves in her heart has also become thicker due to it having to work harder for so long as a baby.
The runner has already raised more than £650 and will be supported on the day by husband Fraser and her children Beth, four, and Innes, one.
She added: "The thing that has struck me since I've started fundraising is just how many people in my life have been affected by heart disease, either personally or through their family and loved ones.
"You just assume everyone is healthy, but people are living with heart conditions and you wouldn't always know it.
"So many people have shared their stories with me through this and it's been really touching and it motivates me even more to support the BHF."
Karen McDonnell, Events Manager at the BHF, added: "Around 685,000 people are living with cardiovascular disease in Scotland – by joining the fight Linzi really will be helping us stop heart disease in its tracks."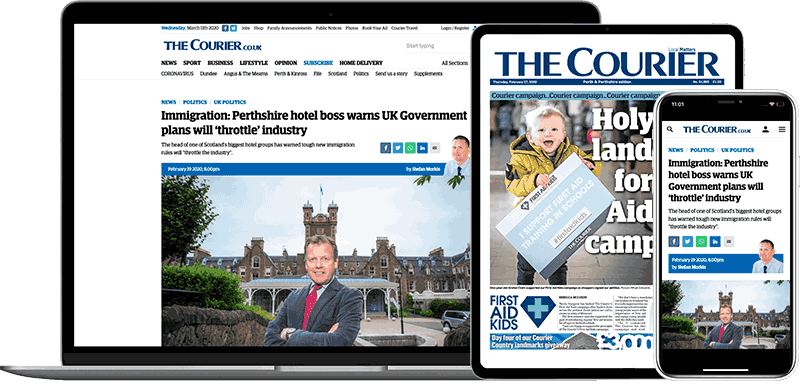 Help support quality local journalism … become a digital subscriber to The Courier
For as little as £5.99 a month you can access all of our content, including Premium articles.
Subscribe