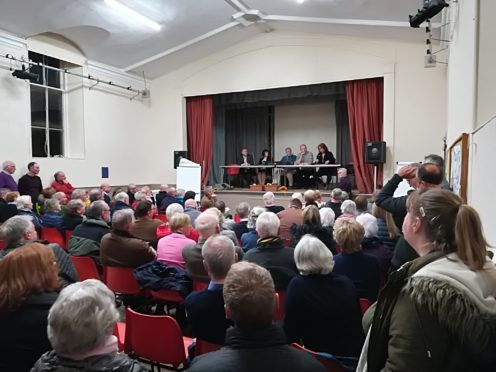 Concerns about the proliferation of second homes in Elie and the East Neuk caused a public meeting at Earlsferry Town Hall to be packed this week.
Organised by Elie and Earlsferry Community Council, secretary Graham Johnston told the meeting of 830 housing units in Elie and Earlsferry, only 264 were permanently occupied.
Just under a third of residents in Elie were full-time, and only 17% in Earlsferry.
Residents at the meeting also expressed fears unless the village attracted more families, it risked losing its school, doctors' surgery and remaining shops and it "would die".
Much of the discussion centred on a proposal by Elie Estate Trust to build 81 houses and associated facilities on the outskirts of the two villages.
Residents were concerned many of the new houses would be snapped up as second homes and the 24 affordable homes included in the development would not be for local people.
John Mills, head of housing services, said the programme for the current administration contained addressing the second home problem as one of its aims, although a restriction on new houses being turned into second homes could only be brought in via the new Fife Plan which would not come into force until 2023.
Les Robertson, head of revenue and commercial services, said Fife Council had lost £600,000 in council tax revenue as second home properties switched from council tax to business rates which, because they counted as small businesses,were then exempt.
"Fife Council has submitted a response to the Scottish Government to make it harder for second homes to avoid paying local taxes in this way," he said.
Mr Johnston added that the only possible way he had discovered of making sure the new development was reserved for permanent residents would be to form a Community Housing Trust to develop the sites.
But Mr Mills said that although this might be possible under the Community Empowerment Act, it had not, to his knowledge, occurred to date in Scotland.
East Neuk and Landward councillor Linda Holt encouraged residents to attend the next consultation by Elie Estate Trust on Thursday April 19, from 2.30pm to 7.30pm, in Elie Church Hall to air their views.
She also said that when planning applications were registered, it was important people send in responses to the planning department.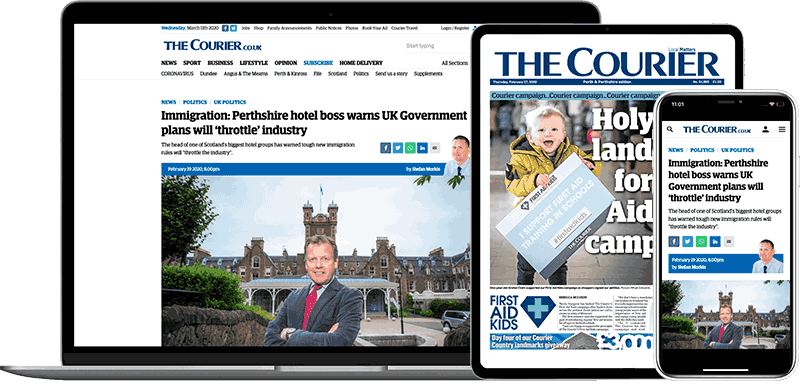 Help support quality local journalism … become a digital subscriber to The Courier
For as little as £5.99 a month you can access all of our content, including Premium articles.
Subscribe