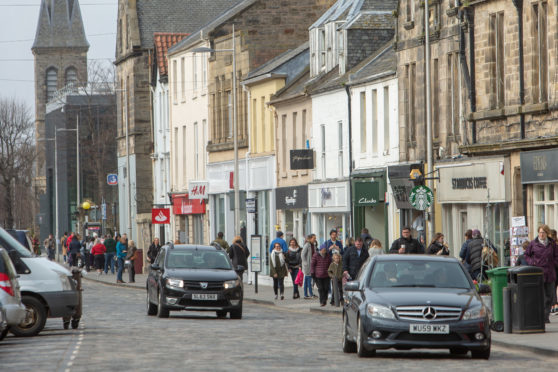 Residents and businesses in St Andrews have been asked to air their views on suggestions one of the town centre's main streets could soon be pedestrianised.
The possibility of restricting vehicles along Market Street – from Bell Street to the iconic fountain area – has been examined before and was the subject of a public exhibition around a decade ago, although that plan was shelved following strong opposition from traders and councillors.
However, calls to revisit the issue are said to be growing in the town, prompting a renewed campaign urging members of the public to have their say.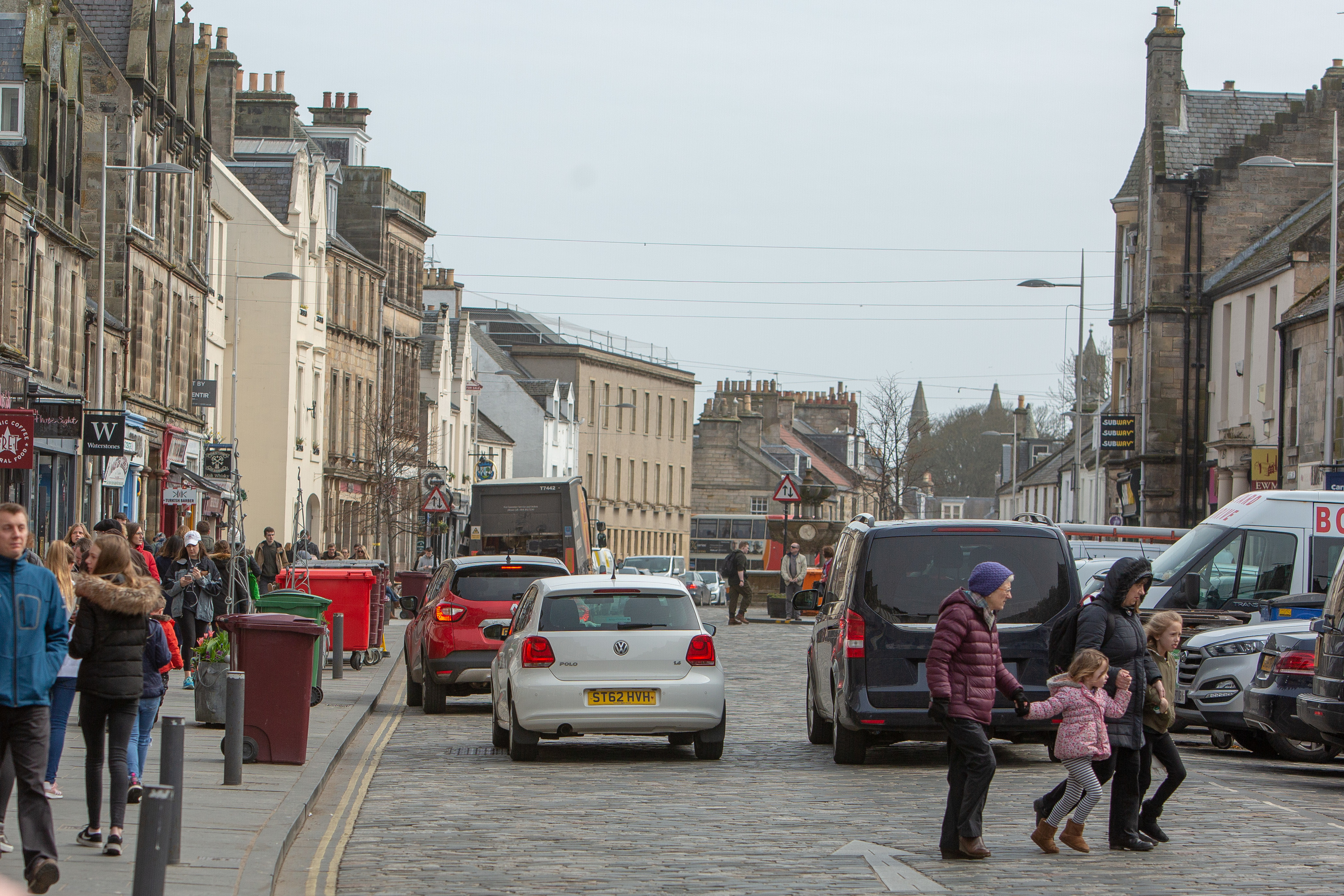 The Courier has also learned locals are being asked for input on the possibility of a multi-storey car park being sited at Petheram Bridge – an idea that was first mooted in 2007.
A feasibility study was previously drawn up for a 204-space one-storey facility on the site of the two existing surface car parks on the north-west edge of the town.
That project would have cost £8.1 million but was eventually shelved.
Taking into account inflation, the cost in the current climate would likely be around £9.5 million, but some may consider that money well spent given the current parking situation in the town.
Local St Andrews councillor Brian Thomson said it has been long-recognised the provision of additional parking would help to alleviate concerns about the loss of parking spaces, and believes the time is now right to look once again at both projects.
Mr Thomson said: "An awful lot of local people have told me that they'd like to see Market Street pedestrianised, however, that's purely anecdotal, and I know that there will be people who would be against it, particularly some of the local businesses.
"My personal view is that the town centre should be more pedestrian friendly.
"There are far more pedestrians in the streets than motor vehicles, but the vast majority of the space is taken up by motor vehicles.
"The obvious area to pedestrianise would be Market Street, from the Church Street/Greyfriars Garden junction to the fountain area."
Mr Thomson noted that the loss of car parking spaces as a result could prove contentious, given it was one of the concerns raised when the issue was last raised.
He continued: "Would the loss of around 60 parking spaces be acceptable, or would alternative spaces have to be provided?
"If the latter, who would come up with around £9.5m for a multi-storey car park, or is there another solution?
"Parking is just one of the issues – there are many more – and that's why I'm keen to hear the views of residents and businesses.
"I'd stress that this is not a firm proposal at this stage – I'm just responding to views that have already been expressed to me, and I'm keen to find out what wider views are before asking Fife Council transportation officers if it's something that could be examined in greater detail."
A spokesperson for the St Andrews Business Improvement District said it had not taken a formal view on the proposals as yet, adding that each individual business would have its own views.
Mr Thomson has appealed to individuals and businesses to get in touch with him via email on cllr.brian.thomson@fife.gov.uk to have their say.