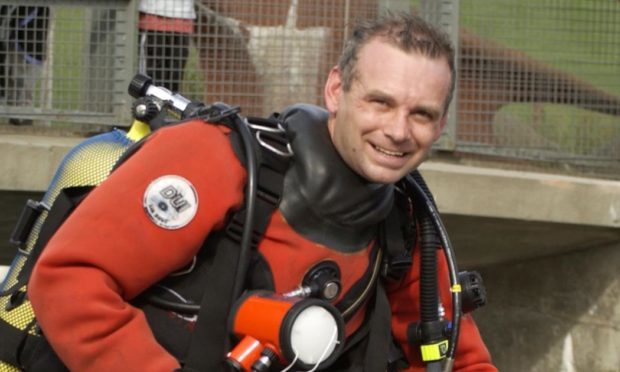 A talented Scots photographer from Fife has died following a diving accident off the west coast of Scotland.
Gavin Anderson was diving in the Firth of Clyde on April 11 when he got into difficulties and was pulled unconscious from the water.
The award-winning photojournalist, who is from Leslie in Fife, was rushed to Inverclyde Royal Hospital but passed away a short time later.
Police Scotland is probing the circumstances surrounding the 53-year-old's death.
Tributes have poured in for tragic Gavin, who died at Inverclyde Royal Hospital in Greenock and leaves behind wife Jenny, son Josh and stepsons Arthur and Tom.
Mark Evans, who runs Scuba Diver magazine, said: "Myself and the entire team at Scuba Diver extend our deepest condolences to wife Jenny Anderson and his entire family at this difficult time. He will be sorely missed."
Jordan-based Aqaba Tourism, where Gavin had dived previously, posted: "Throughout our lives we make many new friends and there are some who become very dear to our hearts, unfortunately also comes a time when we must say goodbye to them because they have departed this life.
"The death of our friend Gavin Anderson leaves us with a taste of sorrow. RIP Gavin."
Police Scotland confirmed enquiries into the incident are ongoing.
A spokeswoman said: "Police were called to a report of an unconscious diver who had been rescued from the water.
"Emergency services attended and the man was taken to Inverclyde Royal Hospital where he died shortly after. Enquiries are continuing."
A Coastguard spokeswoman said: "HM Coastguard's helicopter from Prestwick was called to assist with a medical incident in the Clyde area.
"The search and rescue helicopter from Prestwick was sent and winched a paramedic onto a vessel where the casualty had been taken."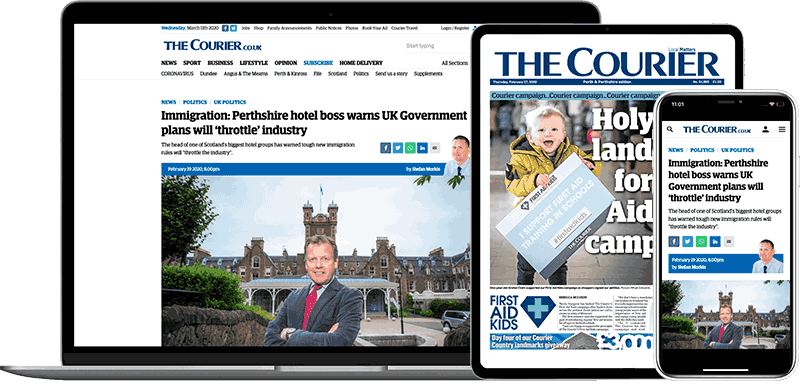 Help support quality local journalism … become a digital subscriber to The Courier
For as little as £5.99 a month you can access all of our content, including Premium articles.
Subscribe