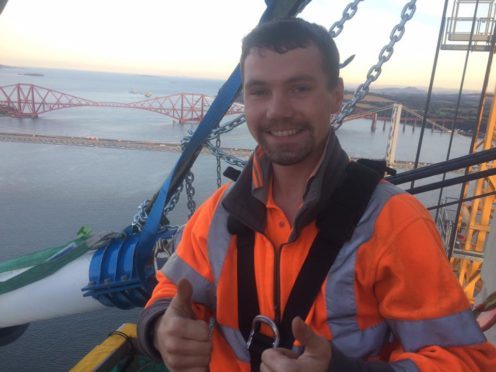 A paedophile who induced boys to perform sex acts on the internet has been jailed.
Christopher Webb, 26, persuaded youngsters under the age of 16 to take off their clothes and perform sex acts in front of a webcam while he watched on his computer.
He also performed sex acts which he broadcast online to children and made sexual comments to youngsters on internet chat websites.
Most of the children involved were under the age of 16 but at least one was under 13.
Webb, a former rope access technician, was jailed for 27 months when he appeared at Kirkcaldy Sheriff Court on Thursday.
He was also placed on the sex offenders register for 10 years for a string of offences.
Sheriff Gilchrist said the case was more than one of simply possessing indecent images of children, as serious as that was.
Webb, of King Street, Inverkeithing, admitted possessing and taking, or permitting to be taken, indecent images of children at his home between October 26 2013 and March 21 2017.
He admitted 14 more offences comitted at his home or elsewhere during July, August and October 2016 and in February 2017.
These included engaging in sexual activity in the presence of children under 16 by broadcasting to them using a webcam via the internet.
Webb also admitted inducing children to participate in sexual activity broadcast to him via webcam.
He sent messages to children containing sexual comments and asked them to remove their clothes and perform sexual activities.
His solicitor David Bell said Webb had spoken to social workers about his drug misuse but that did not fully explain the type of behaviour he had engaged in.
He said: "Mr Webb has not, it appears, been particularly open in terms of discussing the offences.
"Notwithstanding his employment, he leads a fairly elusive lifestyle. It is apparent he spends far too much time on the internet."