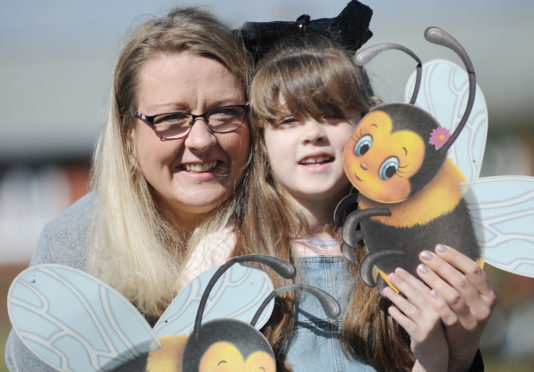 A six-year-old Fife girl is preparing to welcome her new pets — thousands of bees.
With help from Methil-based charity Bee Buddies, Peyton McIntosh of Lochgelly will have her very own living beehive in a few weeks' time.
Peyton, who who is awaiting a formal diagnosis but has problems processing sensory information and is believed to have autism, has struggled at school and it is hoped the bees will have a therapeutic effect.
The charity has looked out mini beekeeping suits for Peyton and her sister Molly, 7, and in preparation mum April, 35, has gained a certificate in beekeeping.
While it might sound unusual to some, April said the prospect of being a family of beekeepers had created a real buzz about the household.
"Peyton has had a massive fascination with bees since she started nursery," said April.
"If she found a bee she would put it in a yoghurt cup and take it to the garden, and give it sugar and water.
"There are a lot of negatives in Peyton's life, like any other child who struggles at school.
"This will be something that she can really engage with. She'll talk about it with other children."
April and husband Graeme, 39, decided to approach beekeeper Kay Rooney from Bee Buddies, initially so Peyton could find out more about her favourite insect.
And they are confident that Peyton will be capable of looking after a hive despite being just six years old.
"Peyton is a very quick learner," said April.
"She's very clever and when she does something she puts her heart into it."
She added: "I have always loved bees. When I was little I was exactly the same. I used to rescue them. Maybe that's brushed off on her.
"Hopefully this will make people see bees in a different light. And hopefully what Kay is doing will produce a generation who understand bees.
"Bees don't go out to sting you. They will land on you, but only to work out who you are."
In addition to beekeeping gear, Bee Buddies has offered the family equipment to harvest honey and make cosmetics and candles out of beeswax.
Bee Buddies was founded in 2015 with the aim of tackling the decline in bees through education and getting young people involved.
Kay said: "It started as simply being asked to pop into my little girl's nursery and talk about bees."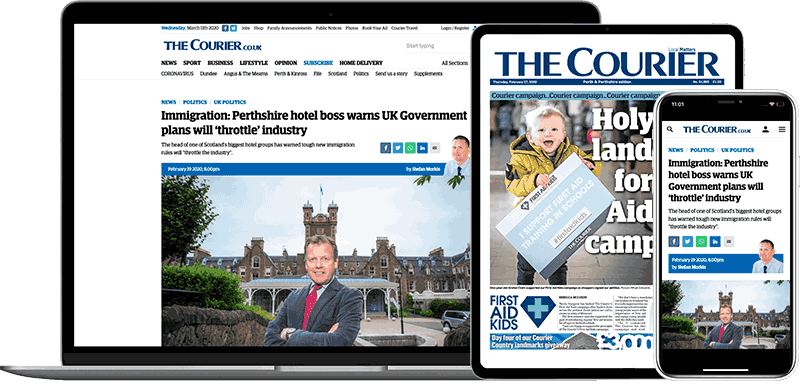 Help support quality local journalism … become a digital subscriber to The Courier
For as little as £5.99 a month you can access all of our content, including Premium articles.
Subscribe