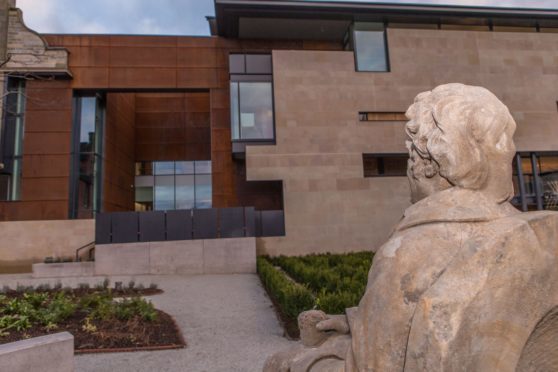 The people of Dunfermline will be encouraged to join forces to start shaping the town's future on Wednesday.
The Design Dunfermline charrette process aims to engage the local community to play its part in the future direction of the town centre.
Sessions are being held at the City Chambers and Dunfermline Carnegie Library and Galleries between Wednesday and Sunday.
Participants will be invited to consider a number of projects and suggest ideas of their own.
Sam Foster, the local architect steering the design process, said it was a great example of "democracy in action".
"Town centres face massive challenges in the current climate," he added.
"There is a recognition that cash-strapped councils on their own can't fix town centres.
"As a community we need, and want to take responsibility for our town – this is local democracy in action and Fife Council is very keen to support this way of working."
Carnegie UK Trust research last year found towns were a neglected area of public policy in the UK, compared to cities and rural areas.
Sam said charettes were a proven way for populations to take their futures into their own hands.
"We've seen these charrettes lead to local community groups leveraging funding from national funds, and the private sector to progress capital projects," he added.
"When these community projects are successful, they galvanise more participation.
"In Rotterdam, the city has witnessed community participation progress from one campaign to save local libraries in 2011 to an estimated 1,300 civic projects today."
The four-day event will look at how Dunfermline's exceptional heritage can be used to boost growth, attract visitors and better serve the community.
Many feel Scotland's ancient capital has underplayed its assets in the tourism market.
Design Dunfermline 2018 is the launch event for a three-year programme, which has secured funding of more than £300,000 from the Heritage Lottery Fund and the Scottish Government.
The total funding package, including partner contributions, amounts to £444,410.
Fife Council is championing the project and the team, which includes architect Oliver Chapman and well-known Scottish urban designer Kevin Murray, will be working closely with the local authority.