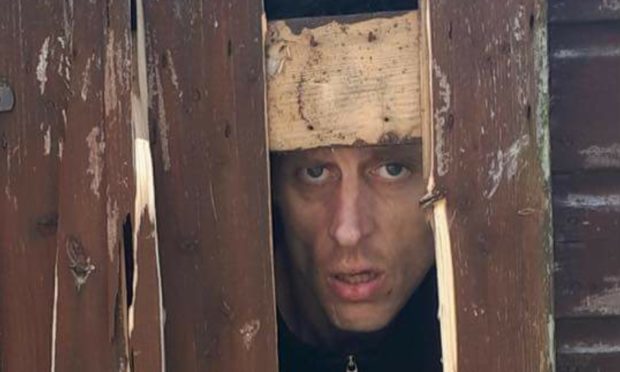 A bungling thief who ended up barricaded inside the garden shed he was trying to steal from has been jailed for four months.
Craig Thomson was trapped by neighbours who spotted the would-be thief targeting the outbuilding at an address on Strathkinnes Road in Kirkcaldy on Sunday.
The 34-year-old told police he was trying to retrieve his bike from inside the shed, which was left badly damaged after he broke it open.
Defence solicitor David Cranston told Kirkcaldy Sheriff Court the hapless crook "could not remember" why he had entered the hut.
Fiscal depute Jennifer Graham told the court Thomson had been seen inside the shed "moving items around".
She said: "At this point, the shed door had been broken. The accused was asked to remain in the shed and the police were called.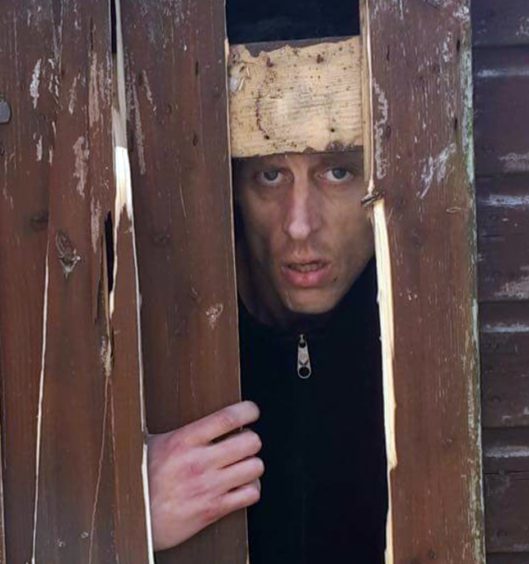 "When they arrived the accused was in the shed and the shed door was closed and there was a panel of wood from it lying on the ground.
"He was arrested and replied that his bike was in the there and he was just getting the bike."
David Cranston said: "Mr Thomson now doesn't remember why he was in there and is prepared to accept that."
He added his client, who is a heroin addict, had lost his prescription for a drug substitute and had money stolen from him after his drug treatment and testing order expired.
He said: "It is disappointing that it ended on April 19 and not even two weeks later he finds himself back in the court."
Sheriff Gilchrist sentenced Thomson to four months behind bars when he appeared from custody on Monday having plead guilty to one charge.
Shed owner Jo Dunne, 34, said: "I was away visiting family in the afternoon when my friend came round and told me someone was breaking into my shed.
"They had apparently been round earlier when I was in but waited until I went out. I actually feel a bit bad for him but the pictures are funny.
"He didn't manage to get away with anything either.
"I've lived here for about five years and my shed's never been broken into before."