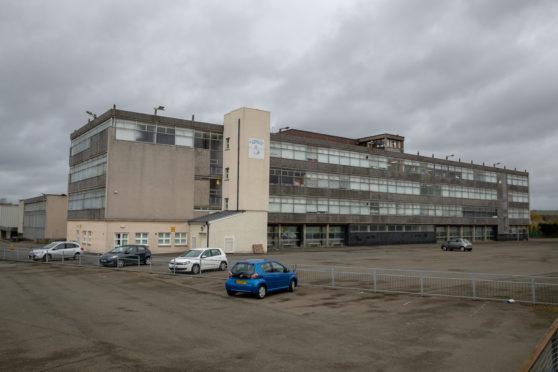 A Fife school is to become the first in the region to take the radical step of cutting the school week by half a day, The Courier can reveal.
St Columba's RC High School in Dunfermline has confirmed it intends to introduce the so-called 'asymmetrical' week from August after consultation with parents and families, following in the footsteps of the likes of Edinburgh which shifted to a four-and-a-half day week several years ago.
Education chiefs have insisted that the move is not money orientated and will be beneficial to the school curriculum, while Fife Council has also been keen to stress that there are no immediate plans for any other of the kingdom's schools to go down the same route.
However, unions have expressed some reservations about the new set-up at St Columba's and believe it is only a matter of time before other schools, faced with the need to cut costs, consider the option if available.
St Columba's, which has a school roll of around 850 pupils and includes several west Fife towns and villages in its catchment, currently has a 30-period week involving 15 minutes of registration class every day and 30 periods of subject classes every week.
However, from August, a new model will see the move to a 32-period week timetable with 10 minutes each day for registration and 32 periods of 50 minute lessons.
Pupils will therefore attend seven periods per day from Monday to Thursday and just four periods on a Friday.
Kevin O'Connor, who took up the headteacher post at St Columba's High in June 2016, explained the reasoning.
"In October 2017, St Columba's embarked on a consultation with an ambition to transform our curriculum and learning experiences and improve our attainment and achievements," he noted.
"Through this positive engagement with our school community, we have established a clear curriculum rationale for our future and will introduce a 32-period week from August 2018 to facilitate additional blocks of learning and a more balanced, coherent, personalised and supportive curriculum.
"The 32-period week structure for St Columba's involves four long days and one short day and this reflects the specific context and geographical reach of the school.
"Our staff have been working hard to implement these changes and we look forward to seeing the positive impact on the learning experiences for all our young people."
The Courier understands the move to a four-and-a-half day week has previously been considered and was progressed in the Levenmouth area, although it is believed difficulties with altering bus contracts saw the plans shelved a number of years ago.
Schools in the Scottish Borders made the switch in August 2014, suggesting a Friday lunchtime finish would reduce staff costs and increase opportunities for e-learning and shared teaching.
However, it has had its critics, with opponents suggesting a half day finish left some rural children disadvantaged and unable to take part in extra-curricular activities held on Friday afternoons.
It is not yet clear what financial savings will be realised by St Columba's move to a four-day week, but David Farmer, Fife EIS publicity officer, queried what parents of P7 pupils due to start St Columba's in August had made of the situation.
He also believes many other schools will be taking note.
"If St Columba's is the first school to go down this road, what happens with the rest of them?" he commented.
"It's our experience that once something like this is tried in a school, others try and follow – especially at a time where cuts are needed.
"Obviously going to a four-and-a-half day week can have an effect on the school budget in terms of staffing, although we're not clear how this move is going to impact on the overall staffing at St Columba's."
Mr Farmer added the EIS was seeking further clarity on the process used in this instance, given the fact that previous attempts had been refused.
A spokesperson for Fife Council said there were no plans for any other of the region's schools to implement a four-and-a-half day week.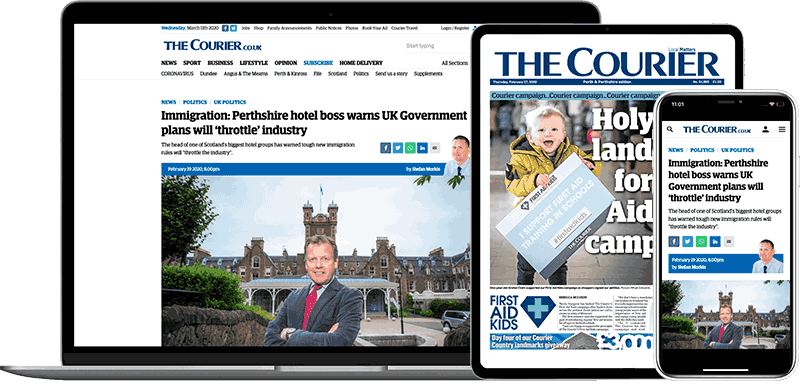 Help support quality local journalism … become a digital subscriber to The Courier
For as little as £5.99 a month you can access all of our content, including Premium articles.
Subscribe