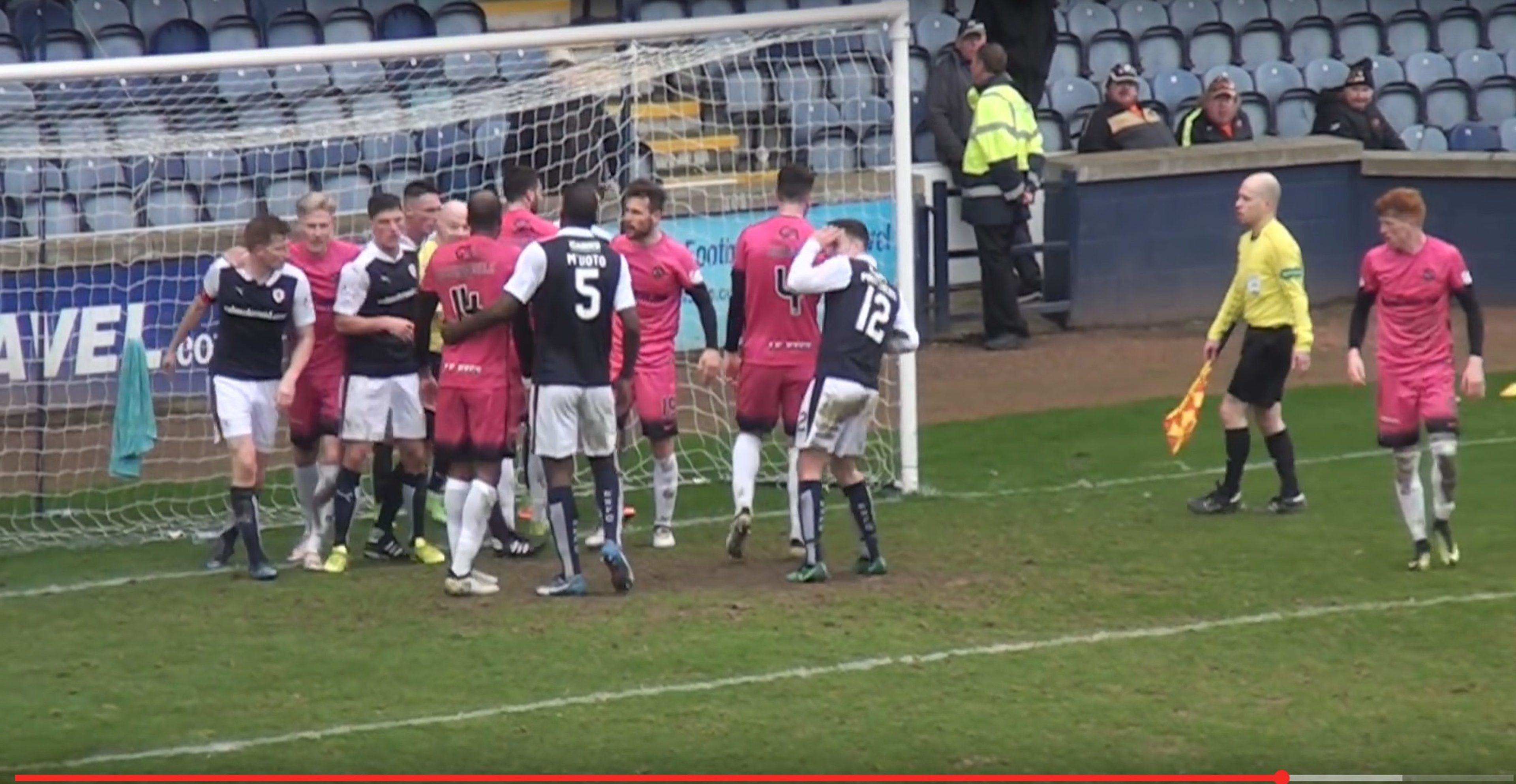 A drunk football fan who threw a coin that hit a Raith Rovers player on the head has admitted culpable and reckless conduct.
Euan Low appeared at Kirkcaldy Sheriff Court where he claimed he had "no recollection" of the incident on March 18 2017.
The 25-year-old had been sitting in the Dundee United supporters' end at Stark's Park when he lobbed the coin on to the field towards the end of the Championship clash.
It struck Rovers man Ross Matthews on the left temple but thankfully left him uninjured apart from some "tenderness" in the area.
Low, who said he worked for a charity, managed to escape a ban from attending all football games but was handed a £375 fine.
A manhunt was launched to track down the thug following the incident last year and CCTV was released by Police Scotland.
Raith Rovers demand action after "crystal clear" images of coin-throwing yob are passed to police and Dundee United
Raith Rovers also condemned the incident and handed over "crystal clear" images of the thug to Dundee United and investigating officers.
Depute fiscal Clare Kennedy told the court: "The accused had been drinking with friends prior to attending the match.
"Towards the end of the match, there was some pushing and shoving between players on the pitch close to where the accused and his friends were sitting.
"The accused then threw a coin towards the field which then struck the complainer on the left temple which resulted in tenderness to the area that was struck.
"No physical assistance was required."
Low, who represented himself in court, changed his plea to guilty at the hearing in front of Sheriff Gilchrist.
He said: "I don't have any recollection of the incident."
Sentencing him, Sheriff Gilchrist said: "I could ban you from attending all football matches but I'm not going to do that.
"I'm going to fine you £375 discounted from £500 for pleading guilty."
He asked Low if he was a Raith Rovers fan, to which he replied: "I'm a Dundee United supporter."
Low was tracked down after Police Scotland issued CCTV of the incident which showed the thug in the Dundee United fans' seating area.
Raith Rovers FC chairman Alan Young said: "The Raith Rovers FC code of conduct makes it clear that the throwing of any object is unacceptable at matches.
"Therefore, we are pleased that the person responsible for this incident has been dealt with by the courts and that lessons have been learned by them in this regard."
Dundee United were also approached for comment.