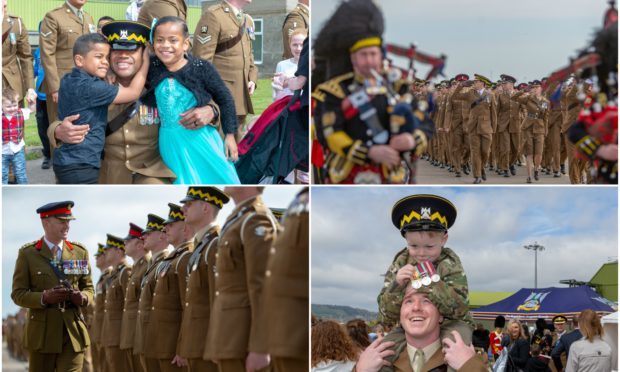 More than 200 Fife-based soldiers have been presented with campaign medals to mark their successful contribution to UN peacekeeping efforts in Cyprus.
Members of the Royal Scots Dragoon Guards have returned from a six-month tour to maintain peace and stability in the 120-mile buffer zone separating the Republic of Cyprus from the Turkish army in the north.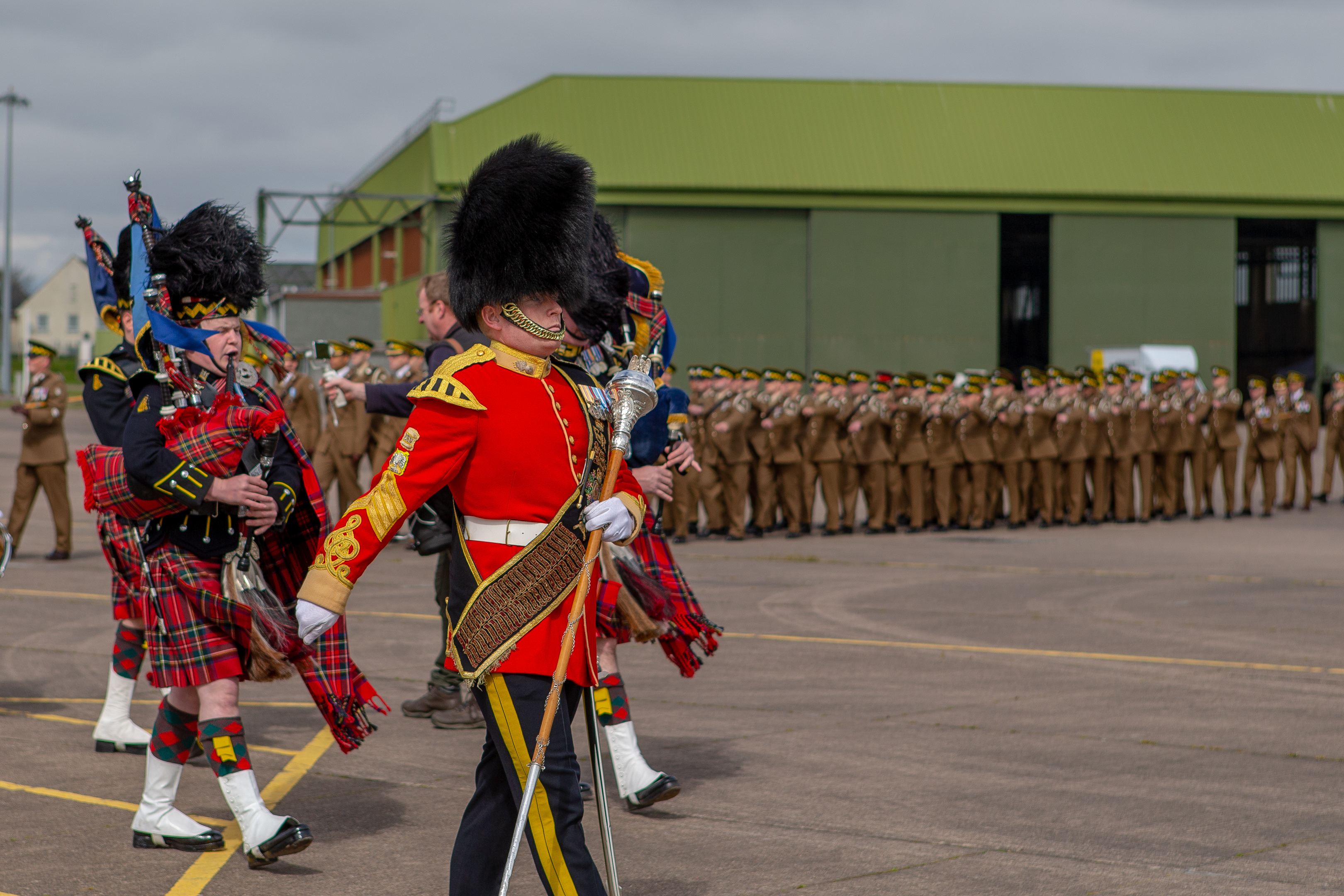 The medals were handed out to those deployed on Operation TOSCA, as well as the rear operations group who kept the Leuchars base running during the campaign.
Families left behind during the tour were very much involved in Friday's celebrations, with the children of the servicemen and women taking part in a mini-parade before being presented with their own medals.
The emotional ceremony began with a march-on led by the regiment's pipes and drums, after which the troops were thanked for their service by commanding officer Lieutenant Colonel Dom Coombes and Brigadier Gary Deacon.
Major Emma Bettison, the regiment's doctor, her fiance Graeme Peebles and daughter Jessica, 5, were among those taking part.
Emma said modern technology had made it easier to keep in touch with her loved ones while she was away.
"We had access to WiFi so I could Facetime every night in time for Jessica's bedtime story," she said.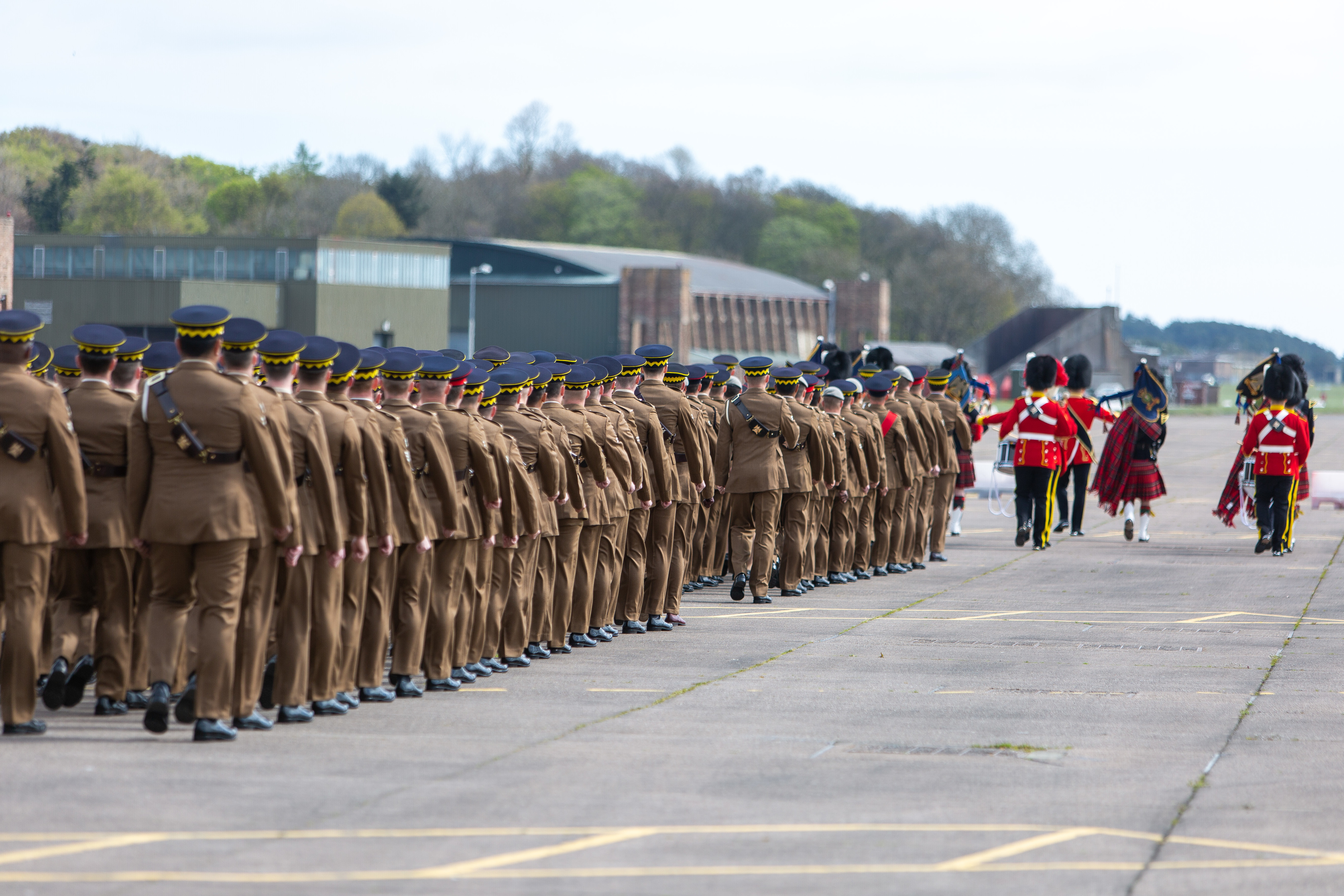 "Six months is a long time to be away so thank goodness for technology."
Emma and her fellow medics were kept busy with a range of minor ailments during the tour.
"We were doing a lot of exercise six days a week so there were always people with minor injuries but thankfully no major dramas."
Operation TOSCA was Trooper Stephen Morrison's first tour but he was flown home for three weeks for the birth of twins Eliza and Theodore.
"I really enjoyed being out in Cyprus but it's so good to be home to see them and my other daughter Maria," he said.
Working with soldiers from across the UK as well as other countries, including Argentina, Slovakia and Hungary, the Royal Scots were responsible for the central part of the buffer zone, covering the city of Nicosia and the UN protected area at the old Nicosia airport.