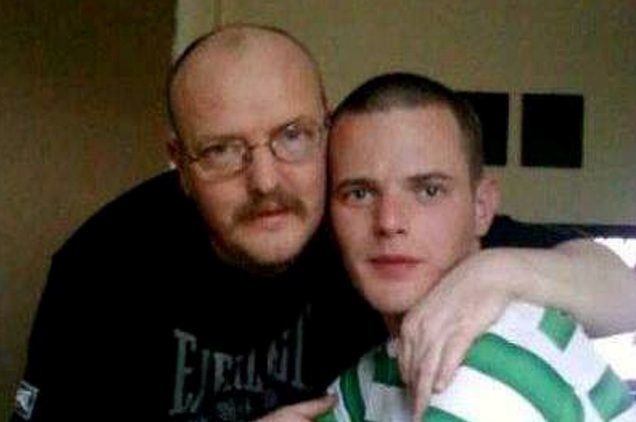 The family of missing Allan Bryant are to move house after years of torment following his mysterious disappearance.
Allan Bryant Senior told how the property in Glenrothes holds too many reminders of his son, who was just 23 when he vanished in 2013.
The family's decision was finalised after again being targeted by vicious internet troll Stewart McInroy who has previously been jailed for taunting the distraught family.
Allan Snr, 52, believes a "change of scenery" will be beneficial for his whole family's mental health but has vowed never to give up on finding his only son.
Allan Bryant Snr vows "this will not stop here" after police apologise for CCTV footage release delay
The father-of-three said: "We've decided we need to move away from the area because everything reminds us of Allan. We don't want to move but it's having an impact on us all.
"Houses don't hold memories, memories are made in them so we'll always have those.
"But just everything is getting on top of us right now after all the stuff with the trolls and the police.
"Not knowing what happened to Allan is the hardest part. The police always talk about putting out new appeals on the anniversary of his disappearance.
"But every day is an anniversary to us. We live with this constantly, not knowing where Allan is or what's happened to him.
"You're dealing with that every day. It drains you mentally. It's there all the time in your head.
"I was just sitting on the doorstep having a few beers in the sun yesterday and I look across and see the two trees from the picture where Allan and I are both standing.
"There's just no escaping it. It's wee stupid things but they bring it back to you. The house is so quiet. The door used to go all the time for Allan, with his friends coming to see him.
"We're constantly asking ourselves if we've done the right thing and are we leaving Allan behind by moving? But I think a change of scenery is what we need.
"The house just doesn't feel the same without Allan in it, it's not like a proper home anymore.
"We'll never give up hope and just hope that people keep coming forward with information about him."
Allan Jnr was last seen outside Styx nightclub in Caskieberran Road just after 2am on November 3, 2013.