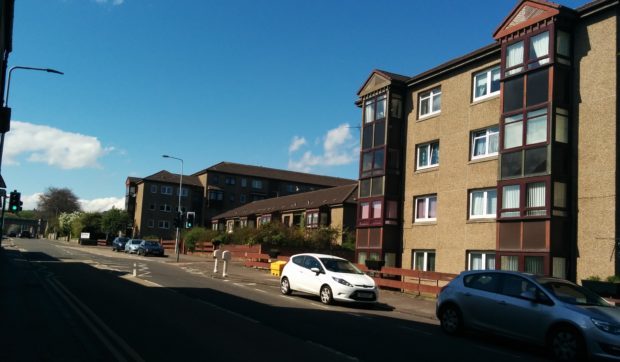 Drivers are being urged to check their dash cams in the search for a bogus Good Samaritan who robbed an elderly man in Kirkcaldy.
The 74-year-old was robbed by a man who had earlier pretended to come to his aid when he fell in the street.
Detective Inspector Paul Dick said: "This was a callous attack on a vulnerable man who only moments earlier had fallen nearby in Kirkcaldy town centre. The suspect has helped the man up but then taken him home and robbed him.
"I'm still keen to speak to anyone else who assisted the man after his fall. There were a number of others who helped and they will hold vital information about the man responsible.
"I'm also asking drivers to please check their dash cams if they were in the area."
It happened at around 4pm on Friday, when the victim was walking at the juntion of Nicol Street and High Street.
According to police, the suspect ran across the junction from the direction of Links Street and helped the man get back on his feet.
Holding on to him, he walked the vulnerable pensioner up Nicol Street, away from the town centre to his sheltered housing complex.
But once within the victim's home, the so-called do-gooder assaulted the elderly man and stole from him.
The suspect is described as 20 to 35 years old and around 5ft 8in tall. He was wearing a dark coloured jacket with the hood up.
His appearance was described as "Mediterranean" and he spoke with a local accent.
Mr Dick added: "This is a busy four-way junction and there would have been lots of drivers passing through or stopping at the traffic lights.
"Likewise, anyone who was walking or on public transport, please think back to Friday afternoon and call police if you saw anything which might assist our investigation."
Witnesses can contact police on 101, quoting reference 3312 of Friday May 4, or Crimestoppers anonymously on 0800 555 111.