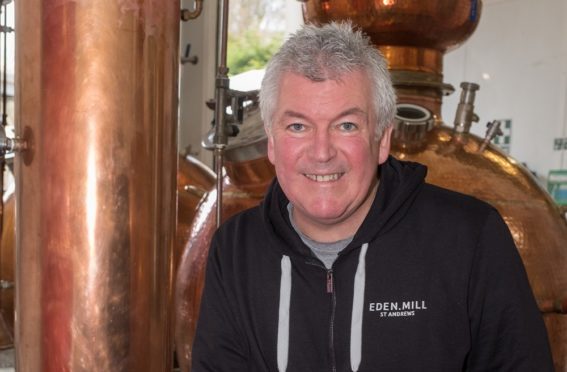 A Fife single malt whisky has fetched a record-breaking price at auction for the first release from a distillery.
Bottle number one of 300 from the Eden Mill limited release first bottling, the first drops of whisky to be distilled and bottled in St Andrews for nearly 160 years, achieved a record sale of £7,100 through Whisky Auctioneer.
With a number of bottles gifted to long-standing Eden Mill employees and auctioned, there are now only 100 of the limited release remaining which go on general sale, each priced at £500.
Co-founder Paul Miller said: "This auction has given whisky enthusiasts the chance to own a piece of history.
"For our first ever single malt whisky to be rewarded with the prestige of a world record sale is the pinnacle of what has been a journey filled with experimentation and passion."
The release offers whisky connoisseurs the chance to secure historic bottles containing the first drops of spirit distilled in St Andrews since the Seggie Distillery closed in 1860.
Whisky Auctioneer Sean McGlone said: "As an auctioneer, the only thing that excites us as much as old whisky, is a brand new one.
"It's great to see new distilleries not just opening up across Scotland and contributing to our great industry, but also to see them doing such a great job.
"Eden Mill is a distillery with an already strong reputation and connection to a distilling heritage that we feel made their first bottles a perfect inclusion in our auctions."
The launch follows the sell-out hip flask series from Eden Mill.
This was a series of seven 20cl single malt whisky expressions released last month which gave whisky fans the chance to sample the products of a range of experimental small-batch distilling methods.
Those interested in purchasing a bottle are invited to register their interest by emailing casks@edenmill.com.