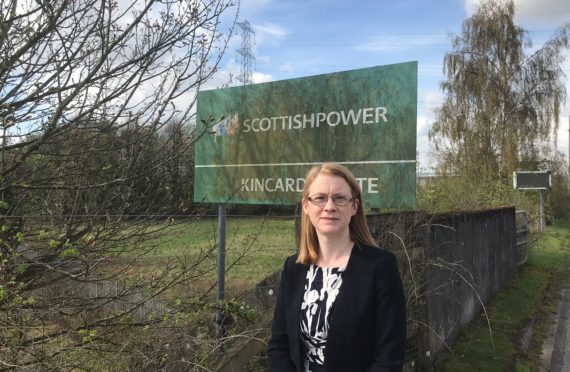 The former Kincardine power station site will be put on the market later this year.
ScottishPower made the pledge to local SNP MSP Shirley-Anne Somerville following a meeting with company representatives.
The energy company is a major landowner in west Fife, owning sites including the power stations at Kincardine and Longannet and the Valleyfield ash lagoons.
Ms Somerville has been pressing the firm for decisions on the future of its vacant sites to enable the regeneration of south west Fife to progress.
The Kincardine decision has raised hopes of the potential for development, including the possibility of a community buy out for part of the site.
The land has been vacant since the power station's closure in the 1990s and its demolition in 2001, prompting frustrations from the community that the land could be put to use to help boost Kincardine's fortunes.
Ms Somerville, Dunfermline and West Fife MSP, said: "It's welcome news that the Kincardine power station site will finally made available for sale.
"After lying vacant for so long, it's about time that it was put to use.
"The sale opens up huge opportunities for the community in terms of stimulating the economy and creating jobs.
"I'm excited to see what the future holds for the site."
She said areas of land such as the former power station site held enormous potential for development and regeneration in south west Fife.
"That's why I've been pressing ScottishPower to make sure that sites like this are not left vacant," she added.
A ScottishPower spokesperson said: "The Kincardine power station site has been well used over the years, which has included providing an important training base for the Scottish Fire and Rescue Service.
"As part of our long-term property management plans, we are looking to initiate a sales process in the near future.
"We will keep the community up to date as this process develops."