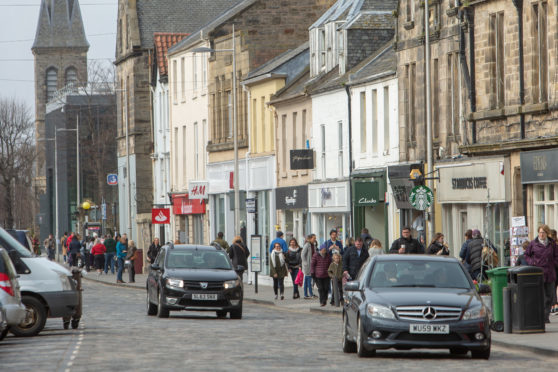 Plans to cap the number of student lets in St Andrews have been described as "shameful".
University of St Andrews Students' Association president Lewis Wood hit out after North East Fife Area Committee voted to prevent the proportion of houses in multiple occupation (HMO) in the town from rising.
The committe voted in favour of a motion by Councillor Brian Thomson, calling for HMO thresholds to be set at their current levels.
Taking to Twitter, Mr Wood said: "I am astounded by the lack of regard for students in all the discussions today."
Cllr Brian Thompson's motion just passed. To be perfectly clear, is it my opinion that he has in no way considered the needs and views of students, or the situation they have found themselves in. I am astounded at the lack of regard for students in all the discussions today.

— Paloma Paige (@StAPresident) May 9, 2018
It is understood St Andrews University is creating in the region of 1,000 new student bedrooms.
Mr Thomson said there was "no shortage" of university accommodation for students.
The Labour councillor said: "Any further increase in the number of HMO properties in St Andrews will further exacerbate the shortage of affordable housing, further reduce the ability of many families to purchase or rent open market family housing, and significantly threaten the viability of St Andrews continuing to be a sustainable, mixed community."
North east Fife councillors voted to keep the proportion of HMOs in the town's central conservation area at 17%. Meanwhile, levels would be set at 5% and 3% in the east and the west of the town respectively.
It was in line with what the Confederation of St Andrews Residents Association had called for in terns of an overprovision policy.
The proposals will now go before the Community and Housing Services Committee and will be subject to consultation.
A moratorium on HMOs in the centre of St Andrews which was introduced in 2011 is set to be superceded by the new arrangements.
After a lengthy discussion, Mr Thomson's motion was carried by eight votes.
Councillor Jane Ann Liston raised an amendment calling for the percentage of HMOs in the town centre to be set at 22% – the upper limit of the threshold proposed by council officers.
The Lib Dem councillor argued freeing up properties in the town centre would do little to help those waiting for affordable family homes because of high house prices.
She said the types of properties available were more suited to young people.
"I've not seen people come off the housing list and move into the town centre," she said.
"Some of the properties are accessible only by steep staircases and some of the properties don't have gardens."
And Ms Liston warned against "locked bedroom syndrome" where landlords shut off rooms to avoid HMO licensing, which comes into play where three or more people from three or more families share a home.
Councillor Tim Brett's amendment for the matter to be deferred until "urgent discussions" had been held with St Andrews University was backed by just Mr Brett and his Lib Dem colleague Councillor Jonny Tepp, who seconded it.
However Lib Dem councillor Donald Lothian, chairing the committee, said steps would be taken to engage the university in discussions.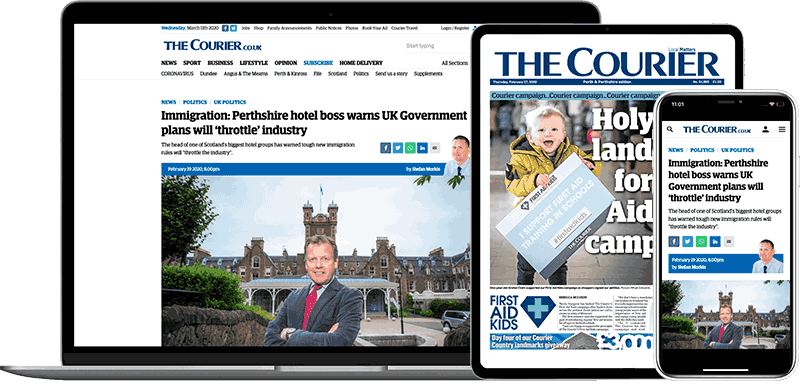 Help support quality local journalism … become a digital subscriber to The Courier
For as little as £5.99 a month you can access all of our content, including Premium articles.
Subscribe