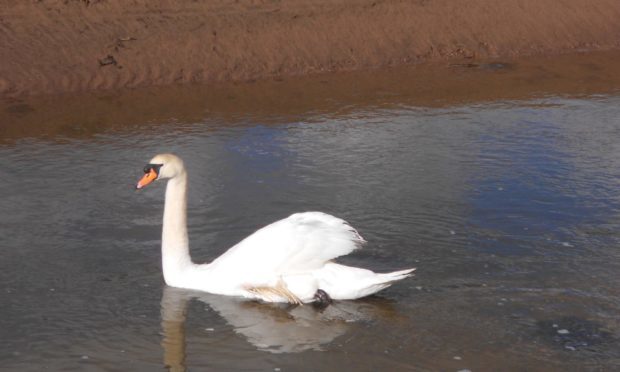 A country ranger has issued a warning to members of the public not to feed white bread to wild birds as it can cause bone deficiencies.
Fife Coast and Countryside Trust Ranger Ranald Strachan told how well-meaning individuals had been feeding a Mute Swan in the Eden Estuary Nature Reserve near Guardbridge for around seven years.
The male bird, called Jocky, now suffers from a bone deformity known as "angel wing" which is caused by a high carbohydrate diet and lack of Vitamin E and D.
Ranger Strachan believes eating white bread is most likely to have caused the condition in Jocky, who has been left unable to fly.
He said: "Feeding bread to birds is so ingrained and everyone loves doing it but even if they just switch to brown bread, it makes such a big difference.
"White bread has got a lot of carbohydrates in it but very little vitamins. Bread is quite filling anyway and when it gets full of water, they ingest it and think they've eaten something quite good.
"Normally they eat grass and vegetation but they have to eat a lot of that to be full.
"But when they have the bread, they think they have a full stomach but have very little nutrition. So when they're young, they start to develop problems with their bones.
"The problem that Jocky has is called angel wing, where the bone when he was young, because of the lack of vitamins, hasn't formed properly and twists out of position.
"Unfortunately, it means he can't fly which is the one thing that birds are meant to do and by giving them bread, it's actually taking away their freedom."
Shot swan recovers from "mindless" bow and arrow ordeal in Fife
Mr Strachan said Jocky, who has failed to mate for several years, is bloated as a result of his diet and would dwarf other wild male Mute swans.
He added the problem of people feeding white bread to wild birds is an issue across several nature reserves.
He said: "We've got some horrendous cases at Birnie Loch of birds that just can't fly because they're overfed bread. They're looking pretty sad – especially the mallards.
"Jocky manages to get around and he is quite long-lived but my suspicion is it's actually because he's essentially been hand-reared by people feeding him, which he's now used to."
"If people can make a simple change to brown bread or seeds or frozen peas, it'll make such a difference."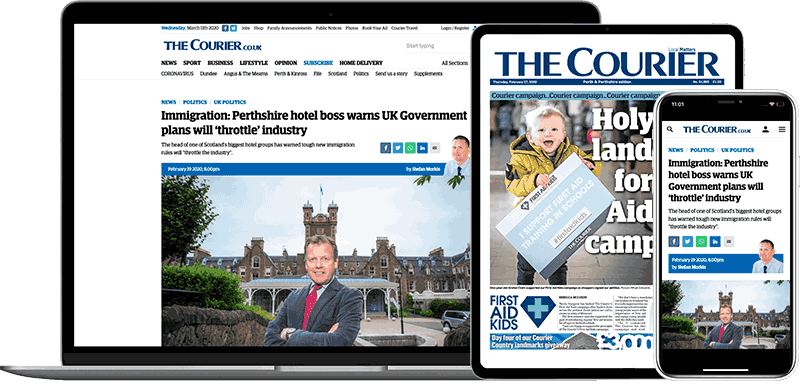 Help support quality local journalism … become a digital subscriber to The Courier
For as little as £5.99 a month you can access all of our content, including Premium articles.
Subscribe