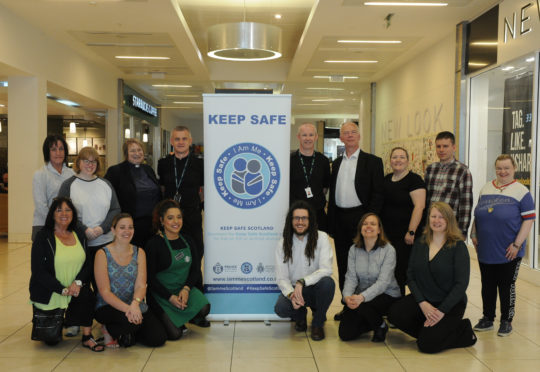 A Fife wide campaign to create a network of safe places has been launched.
Police Scotland's Fife division unveiled the Keep Safe initiative at the Kingsgate Centre in Dunfermline on Tuesday to coincide with Scotland's national learning disability week.
The aim is to help people who may have become disorientated or confused because of age or disability, or people who feel anxious because they have been a victim of crime.
As part of a national movement, Keep Safe Fife will see the police lead other partner agencies in a project involving the kingdom's businesses, shops, cafes, restaurants and hotels.
It will link in with the national Keep Safe scheme, an award-winning initiative developed in partnership with Police Scotland and I Am Me Scotland, which aims to support disabled, vulnerable and older people.
Its target is to ensure people feel safe when out and about.
Project leaders say many people can feel frightened or vulnerable when out in the community — but avoiding going out can then lead to social isolation.
Keep Safe aims to offer a network of safe places to help them take part in daily life.
Businesses can sign up to join the network and Keep Safe staff are trained to offer help and reassurance if needed.
Constable Alan Stewart, the Keep Safe lead for Fife said: "There is no cost to businesses and training and materials will be provided free.
"Premises are checked for suitability and staff are trained in how to recognise and assist anyone requiring Keep Safe assistance.
"The training will have a minimal disruption to businesses with a huge community gain."
Once training has been completed, the details of members of the network will appear on the Keep Safe App as well as its website.
The app will enable users to map routes and friendly places to go, not just in the case of an incident but to allow them to feel safe, secure and supported when out and about in the community.
Keep Safe cards are also available for elderly, disabled or vulnerable people. These carry information such as health concerns and who to contact in case of emergencies.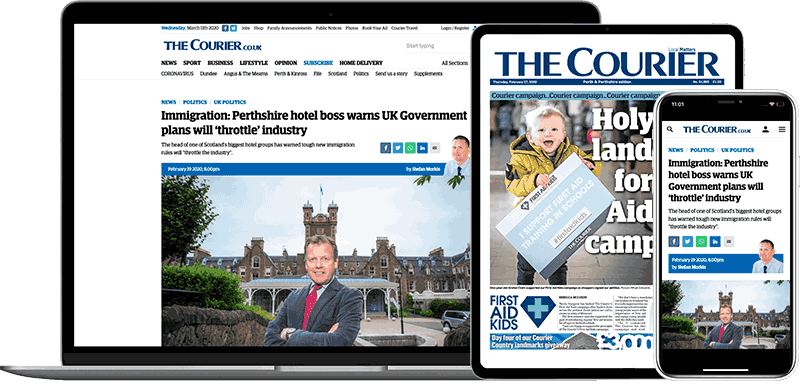 Help support quality local journalism … become a digital subscriber to The Courier
For as little as £5.99 a month you can access all of our content, including Premium articles.
Subscribe