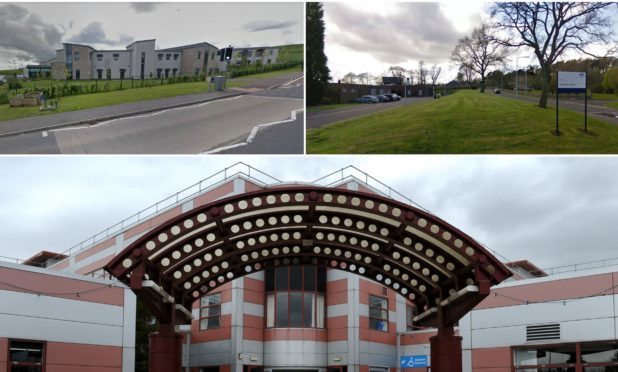 Politicians from across the political divide have called for a public consultation on the long-term future of Fife's community health services to be postponed.
They claim any consultation on out-of-hours GP cover carried out while centres in Glenrothes, St Andrews and Dunfermline are still closed would be skewed against them ever reopening.
The plan to take proposals to the public in June has been branded unacceptable, with Glenrothes MSP Jenny Gilruth stating: "It's not good practice to close services then consult with people retrospectively."
The SNP MSP was speaking at a public meeting in Glenrothes on Wednesday night where members of the public were given the chance to air their anger and fears over the decision.
Glenrothes councillor Altany Craik said: "To make long-term changes while these services are still closed is the biggest insult to the people of Fife."
The meeting heard GPs in the area were broadly in favour of the contingency measures brought in at the start of April due to staff shortages which health chiefs said risked patient safety.
Patients across Fife are now having to travel to Victoria Hospital, Kirkcaldy, if they need to see a doctor between midnight and 8am.
Kennoway GP Sharon Mullan revealed her practice had been trying to recruit a doctor for three years without success.
"I was here in 2013 supporting calls to keep Glenrothes open. I'm here today to say it's not possible," she said.
"It's better to have a proactive approach and pull services together to give a safe service rather than have people turn up at a door to find no health care professionals there."
Dr Mullan's comments came as the chair of the Royal College of GPs called for everyone to work together to ensure out-of-hours services were regarded as a fundamental part of the NHS.
In a letter in Wednesday's Courier, Dr Carey Lunan made it clear GPs would be prepared to operate out-of-hours services if they had the time and capacity to do so.
The health and social care partnership insisted it had no choice but to move to contingency measures to keep the service running.
Director Michael Kellet said it had got to the stage where cover was being negotiated on a day-t0-day basis as the partnership struggled to fill rotas.
"The decision was taken at short notice to ensure patient safety on the basis of clear, unambiguous advice," he said.