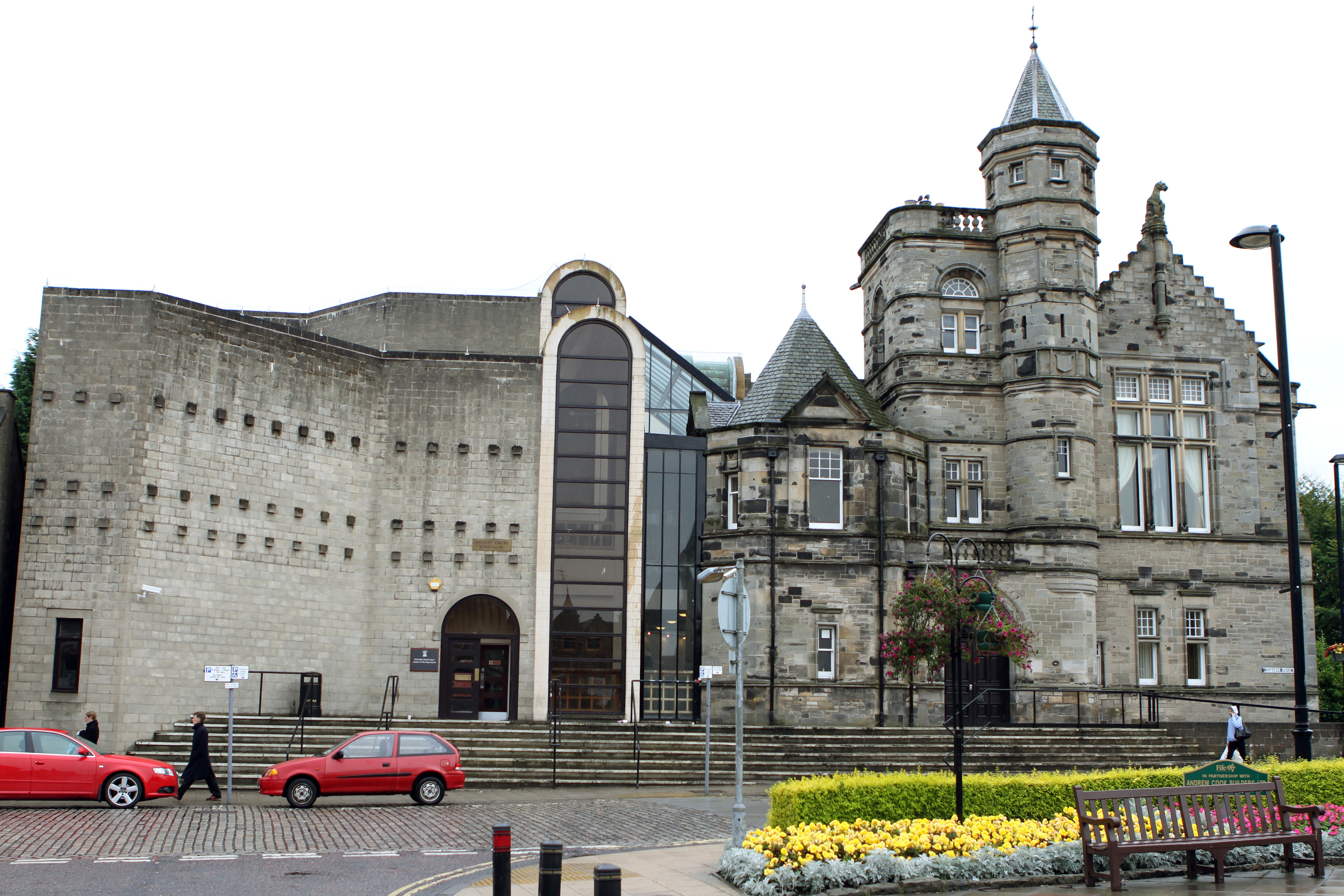 A Fife schoolgirl told a court she "thought she was going to die" during a savage attack by an American Akita dog named Chaos.
The teenager, who was just 13 at the time, said she was playing in the garden of her Methil home on July 20 last year when the incident took place.
The dog's owner, Brian Ralph, faces a charge under the Dangerous Dogs Act which claims he was the owner of an animal which was "dangerously out of control".
The 24-year-old went on trial at Kirkcaldy Sheriff Court yesterday where he maintained his not guilty plea.
The young girl, who cannot be named for legal reasons, told how Chaos chewed through a fence to get into the garden.
She said the dog wandered around then began biting holes in the trampoline which she and her little cousin were playing on.
The girl said: "He came up and jumped on top of me. He put his paw right down my back – right down the middle.
"I landed on my back and Chaos was trying to bite me on my face. I put my hands up to protect myself and he started biting my arms repeatedly.
"I ended up with 13 bites on my left arm and three on my right. I was screaming and shouting for help. My upstairs neighbour looked out the window and shouted 'Oh my God'.
"Her partner came down and got a broom to corner him up against the fence."
The girl, now 14, added: "I thought I was going to die – I felt like I couldn't breathe. When I took my jumper off all I could see was bitemarks and blood everywhere.
"I had to have two operations to clean and stitch and bandage the wounds."
The girl told the court she is now "terrified" of dogs and added: "I feel better now now Chaos is no longer in the next garden."
The trial, before Sheriff Jamie Gilchrist, heard from a Lomond Gardens neighbour, who said he witnessed the attack.
David Soutar said he ran to the girl's aid when he saw Chaos mauling her on the ground.
He said: "She was in quite a bad state. I got between the dog and her and moved it back.
"I got it corralled in the corner and managed to get it back through the fence."
The girls' mum told the court her daughter's painful wounds did not heal until three months after the attack.
Fife Council dog control officer Kay Watson, 33,said Chaos was a "large, powerful dog". He is currently being held in a kennels.
The trial, before Sheriff Jamie Gilchrist QC, was adjourned until June 15.