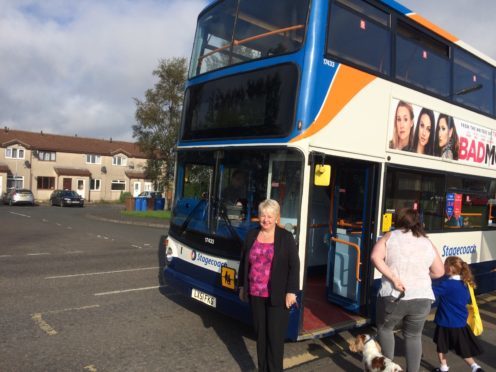 If anyone needed a demonstration of how our kingdom differs from elsewhere, they only need to look at this week's discussions over the future of school transport in Fife.
Education officials were asked to come up with options to make bus pass entitlement more consistent across the region, at the same time as encouraging pupils to try to walk or cycle to school.
Sounds good on paper, but you just need to look at a map of Fife to realise those  officials are to a hiding to nothing.
The education and children's services committee dismissed outright any notion of changing the distance beyond which pupils are entitled to free school transport. That's laudable, even if it makes it harder for the local authority to save money.
The legislation defines entitlement distance as two miles to age eight and three miles thereafter.
Currently, Fife Council is more generous, stipulating one mile for primary and two miles for secondary – meaning more than 10,000 youngsters on Fife's near 50,000 school roll get free transport.
However, Fife's situation is more complex since the council provides extra bus capacity — in the form of bigger, or separate vehicles — for non-entitled pupils who pay a fare to travel to school.
There has never been a policy on this provision, which has simply evolved over time, and figures revealed the council is effectively providing transport for 2,400 pupils living less than the entitlement distance and with an available walk route.
That leaves the authority open to challenge, and means something is going to have to change.
Implementation of a new Walk Routes to School policy would mean around 832 pupils having their transport withdrawn.
Trains have been mooted as a possible option. However, with train services unreliable at best and access issues at certain stations, not to mention the safety implications of having dozens on youngsters on rail platforms, it is not without its pitfalls.
Removing vouchers for free transport for pupils taking part in extra-curricular activities could save £30,000 — but are also likely to anger families — while other options, such as paying parents a mileage rate rather than contracting taxis, are unlikely to find favour.
So while the message from councillors about sticking to the transport entitlements currently in place is all well and good, something else is going to have to give if Fife Council wants to meet its aims.