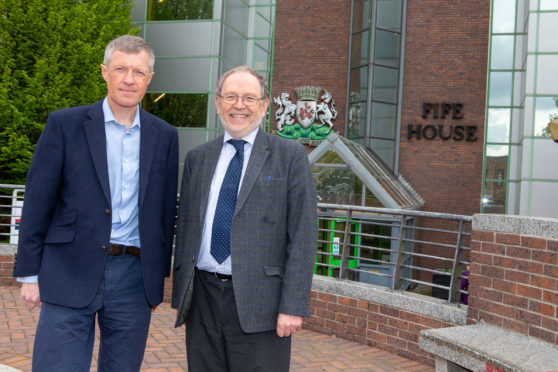 There is no justification for Fife Council's proposals which will impact on school admin posts, according to North East Fife MSP Willie Rennie.
The review of administrative and clerical posts in schools across Fife has led to a raft of criticism, the launch of petitions, and SOSS campaigns to 'Save Our School Secretaries'.
The Lib Dem MSP led a delegation, which included mid Fife and Glenrothes SNP MSP Jenny Gilruth and Lib Dem councillor Tim Brett, to Fife House.
They met with education spokesperson, SNP councillor Fay Sinclair, and co-leader, SNP councillor David Alexander, to discuss the threat to staff.
Mr Rennie said: "Fife council is proposing to reduce numbers of important administration staff in 28 small, rural primary and nursery schools in north east Fife.
"The current plan is to replace these roles with more junior ones."
But, he said, the reductions would not even save any money.
"There is no justification for this, these cuts just don't add up.
"The only consequence will be a downgrade in the level of experience of school admin staff in our rural schools.
"School admin staff are the backbone of the school community providing support for teachers, a trusted point of contact for families and advice and support for pupils.
"They are good value for money and make a significant contribution to the education of the pupils."
Grateful for the hundreds of people who have signed the petition in support of school secretaries, Mr Rennie added: "The voice of local people is loud and clear from the hundreds who've signed our petition.
"They don't want the council to make this mistake, if they do, they'll regret not listening to our warnings."
But the opposition was denounced as "scaremongering" by education and children's services convener Mrs Sinclair.
"Despite some scaremongering, these proposals would not remove vital administrative support from schools.
"What is being proposed is a new structure that reflects the work undertaken in our schools and provides consistency across Fife as well as better opportunities for career progression with the creation of a new admin coordinator post.
"It also includes a long overdue review to reflect changing pupil rolls, with some schools due to see an increase in hours of support."
A group of parents have set up a facebook group to gather support for the campaign at www.facebook.com/saveourschoolsecretaries/.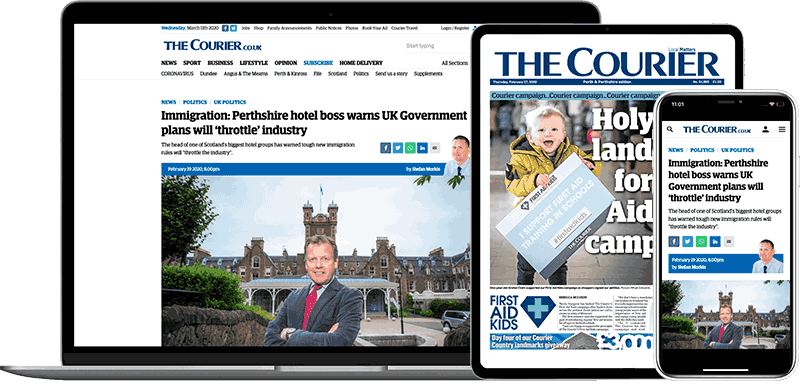 Help support quality local journalism … become a digital subscriber to The Courier
For as little as £5.99 a month you can access all of our content, including Premium articles.
Subscribe