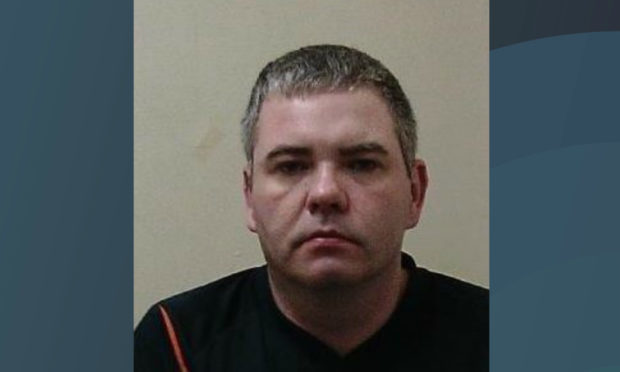 A controlling sex abuser from Fife who raped two former partners and indecently assaulted a third has been sentenced to eight years behind bars at the High Court in Glasgow.
Mark Wallace, 38, of Urquhart Crescent, Dunfermline, beat up his female victims when he was drunk, demeaned them by calling them derogatory names like "fat cow" and "slag" and repeatedly forced them to have sex with him against their will.
A jury previously took just four hours to convict Wallace of a campaign of domestic abuse which spanned more than 15 years at the High Court in Livingston.
And, in sentencing Wallace at the High Court in Glasgow today, judge Lord Burns accused Wallace of being in "complete denial" about what he had done – this after his solicitor pointed out that his client continues to maintain his innocence.
"From the evidence, it is clear you controlled and demoralised these women both , and took advantage of that," the judge said, describing the abuse as "unrelenting".
"You are in complete denial about this and unsurprisingly your family is loyal to you.
"Nevertheless, the jury believe these complaints against you, which put you in a very bad light."
Lord Burns also referred to the statements of the victims who gave evidence during the trial, adding: "They show quite clearly the devastating effect your behaviour has had on these women and that effect will be felt for the rest of their lives."
Lord Burns sentenced Wallace to an extended sentence of eight years imprisonment, with a further five years of monitoring and supervision upon his release.
He was also placed on the sex offenders' register for life.
Wallace was found guilty of indecently assaulting one woman by penetration and raping two others.
He was also convicted of viciously attacking all three women by hitting them with his fists and feet and throwing things, including a knife, at them to their injury.
The offences took place at addresses in Dunfermline, Kirkcaldy, the east end of Glasgow and Stenhousemuir between July 1999 and December 2015.
He was cleared of assaulting and raping a fourth woman he met through a dating site after the jury returned not proven verdicts to those charges.
Wallace had tried to refute all the allegations of mental, physical and sexual abuse and told the jury he had "no idea" why his girlfriends had "lied" about him.
His solicitor said the effects of Wallace's  behaviour detailed in impact statements given by the victims had been "rather magnified", with serious discrepancies in their accounts, and added that his family described him as a "caring and considerate" individual.
It also emerged that Wallace has recently been married, with the relationship with his wife described as a "strong motivating factor for a better life" when his sentence is completed.
Detective Inspector Hannah Morrison from Fife Police Division's Domestic Abuse Investigation Unit praised the "bravery" of his victims in coming forward.
She added: "Over the course of 16 years, Mark Wallace subjected these women to prolonged periods of physical, emotional and sexual abuse.
"He has demonstrated himself to be a callous and predatory individual with no remorse for the impact his crimes have had on his victims.
"I would like to commend the outstanding bravery of these women in coming forward to report these crimes, which has been vital in securing these convictions.
"Wallace will now serve a significant custodial sentence and will thereafter be subject to monitoring and supervision so that he cannot inflict harm on any further victims.
"Tackling domestic crime in all it's forms remains one of Police Scotland's top priorities and whenever these offences are brought to our attention, we will conduct a thorough investigation to bring perpetrators to justice."
For more, see Friday's Courier