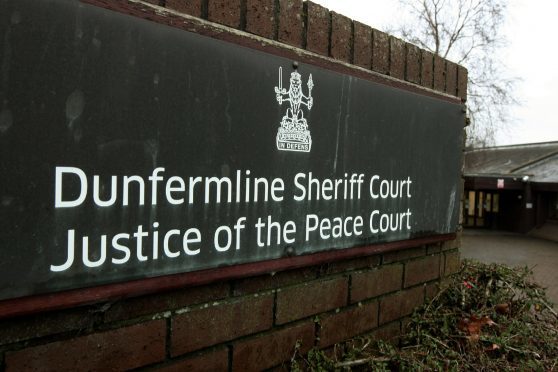 A Fife teenager has appeared in court in connection with shock attacks at a mosque and a local takeaway.
Charles Johnston faced two charges of breach of the peace and one of wilful fire-raising during his private appearance in Dunfermline.
The 19-year-old from Rosyth made no plea during the hearing before a sheriff.
He has been remanded in custody and is expected to appear again next week.
Johnston's arrest follows a vile act at Dunfermline Central Mosque on April 29, and an alleged attempted fire-bombing at the takeaway in Queensferry Road, Rosyth on May 18.
Both incidents happened in the early hours of the morning.
Worshippers were left shocked and upset when bacon was said to have been draped over the door handles of the Woodmill Road building.
The act was regarded as particularly offensive as Muslims do not eat pork.
The people of Dunfermline rose up in support of the congregation, who said they had been shown nothing but love in the days following the incident.
Particular friendship was shown by the Church of Scotland's Presbytery of Dunfermline, who said they were very disappointed and wanted to offer their "unstinting support".
The Presbytery has worked closely with the mosque in recent years and said they had fostered a spirit of co-operation and mutual respect.
Last week, police issued an appeal for information following an attempted fire-raising in Rosyth.
A man had allegedly been seen setting fire to an item before throwing it against the shutters of a takeaway.
Officers said the blaze had been extinguished almost immediately and had caused little damage.
The takeaway, which has not been named at the owner's request, was empty at the time and no-one was hurt.