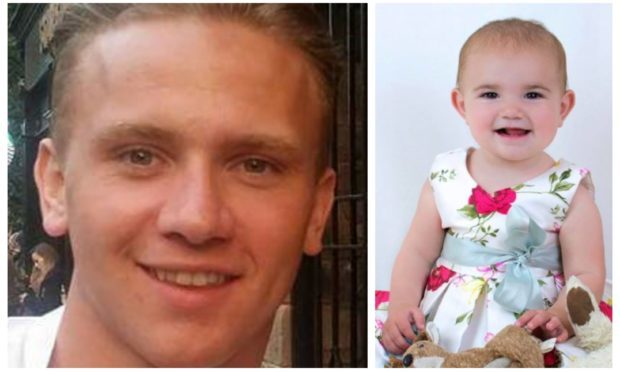 The girlfriend of missing Fife airman Corrie McKeague has thanked those who have supported the family as their daughter's first birthday approaches.
April-Louise Oliver, who discovered she was pregnant just weeks after the serviceman from Dunfermline disappeared, said there was "a lot of her dad" in Ellie.
Sharing a photograph of Ellie on the Find Corrie Facebook page, she said: "I definitely see myself in her but there is a lot of her dad in there."
She added jokingly: "The girl knows how to tantrum."
April-Louise, 22, described the first year of motherood as "truly magical".
"Not only is being a parent the hardest thing I've ever done, it's definitely the most rewarding," she wrote.
"From looking and watching her face change and learn to smile, laugh and giggle to taking her first steps at seven and a half months, learning to say mummy, daddy, nana and of course woof.
"Watching her change and develop a little personality is truly amazing, and very funny sometimes."
She added: "I wanted to share a photo with you all and say thank you for all the support you have all continually given not just the family but myself and Ellie. So thank you to each and every one of you that has sent kind and thoughtful words of support."
April-Louise went public with her pregnancy news in January last year and posted a picture online after the birth.
Corrie, 23, was based at RAF Honington in Suffolk when he vanished after a night out with friends in Bury St Edmunds.
No trace of him has been found since he was last seen in the early hours of September 24, 2016, walking into a loading bay known as the The Horseshoe which is used as a bin store.
The current theory is he climbed into a waste bin and was taken away by a refuse lorry.
Police have carried out two searches of a landfill site at Milton near Cambridge, with the first search lasting 20 weeks and the second lasting seven weeks.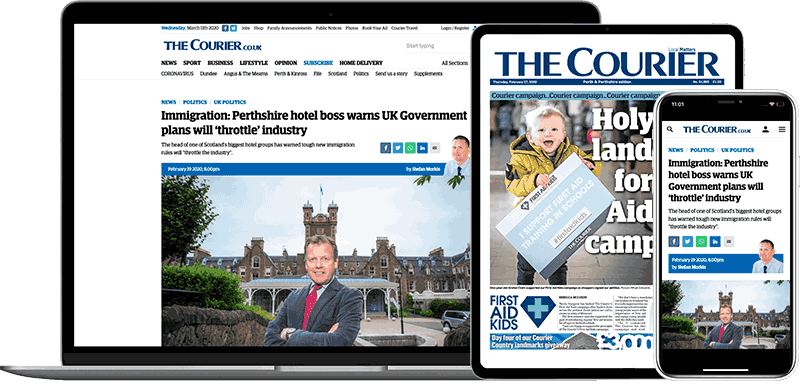 Help support quality local journalism … become a digital subscriber to The Courier
For as little as £5.99 a month you can access all of our content, including Premium articles.
Subscribe