PICTURES: Superheroes and villains pack out Rothes Halls for Comic Con event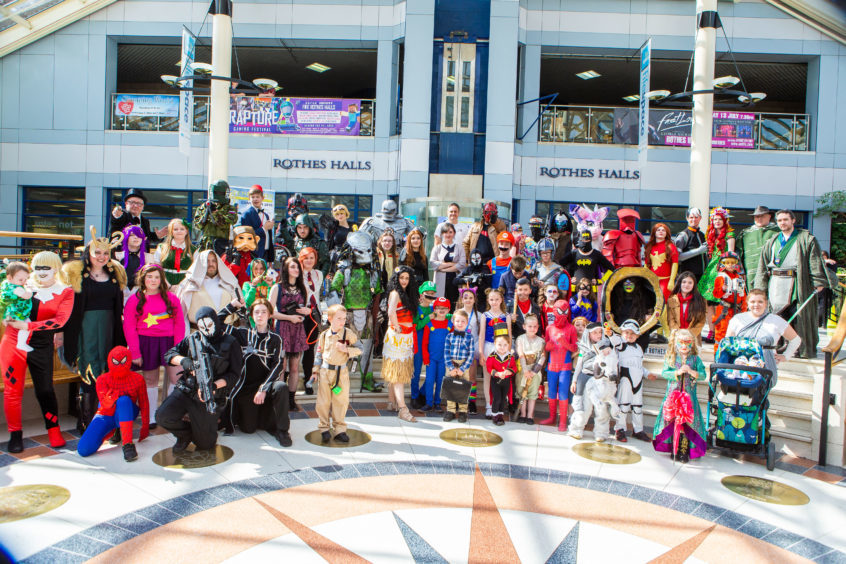 The second annual Glenrothes Comic Con has been hailed a success after almost 2,000 fans turned up to marvel at the delights on offer.
The event at the Rothes Halls was buzzing from start to finish as families took part in a variety of workshops and panels.
Die-hard fans paid homage to their heroes by dressing up in full regalia ranging from an impressive Chewbacca to a much loved Buzz from Toy Story.
Convention-goers were even treated to an up close and personal experience with a DeLorean identical to the one driven by Marty McFly in the classic Back to the Future movies.
Fife Cultural Trust, who organised the event, hope it will encourage people to keep reading and are looking forward to future conventions.