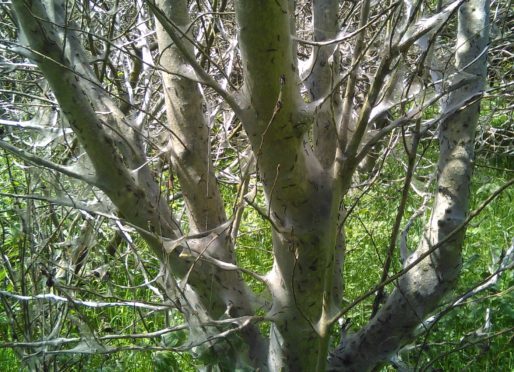 Trees across Courier country have been given a spooky makeover thanks to exploding numbers of creepy crawlies.
Silky webs have been smothering plants in Fife, Perthshire and Clackmannanshire, making it look as if Halloween has arrived early.
The webs are actually the work of caterpillars which are the larvae of bird-cherry ermine moths.
They have been reported at Formonthills Community Woodland in Glenrothes, Geordie's Wood at Glen Devon and near Dunning in Perthshire according to Woodland Trust Scotland.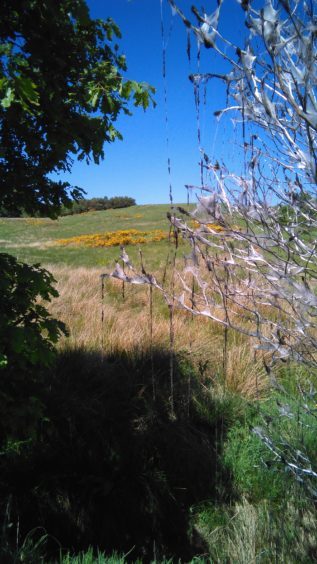 Although the very hungry caterpillars can completely strip a tree of leaves in the process, the damage is only temporary.
The charity Butterfly Conservation said the webs were an evolutionary strategy to protect against predators by hiding the caterpillars.
Webs can be so extensive, said the charity, that they can also cover nearby objects such as bicycles, benches and gravestones.
George Anderson, of Woodland Trust Scotland, said: "Every few years this species explodes in numbers and they strip the host tree of its leaves.
"Trees normally recover the following year so it is not as drastic as it looks. It does look very sinister as they drape entire trees in their silk."
The ermine moth and its larvae are harmless and not to be confused with the oak processionary moth, the larvae of which have hairs which can cause allergic reactions in people including itchy rashes, eye problems, sore throats and even breathing difficulties.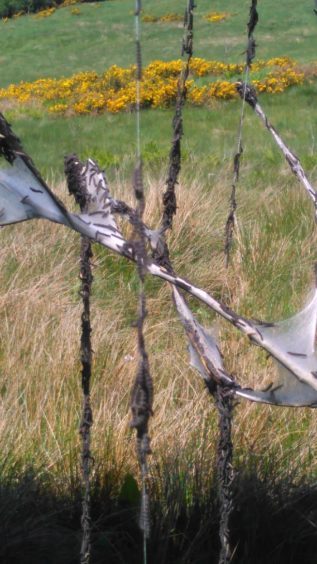 The non-native oak processionary has become established in the London area.
Mr Anderson said: "We have had some inquiries from people concerned that they were seeing oak processionary moth.
"These are a real problem in the south of England and cause severe allergic reactions but thankfully they have not been found in Scotland.
"It is the bird cherry ermine moth we are seeing at the moment and it is entirely harmless."
The adult moths fly in July and August and are named for their similarity to ermine robes – creamy white with black spots – plus the fact they feed only on bird cherry leaves.
It is believed the species is having a bumper year, with reports of the webs cropping up across the UK.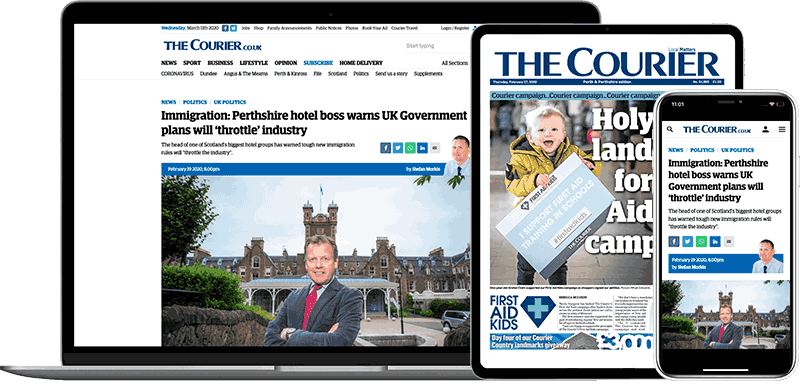 Help support quality local journalism … become a digital subscriber to The Courier
For as little as £5.99 a month you can access all of our content, including Premium articles.
Subscribe