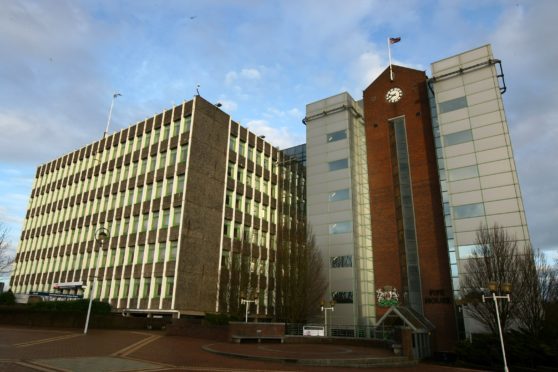 The education of Fife children will suffer thanks to the impact of budget cuts on schools, a councillor has claimed.
East Neuk and landward councillor Linda Holt fears £1.28 million of savings passed on to schools will leave headteachers little option but to axe front-line teaching staff.
The three secondary schools in north east Fife – Madras, Bell Baxter and Waid – are facing cuts of £600,000 between them and further savings are expected next year.
The move was agreed as part of Fife Council's budget process in February but Ms Holt claimed she had no idea high schools were about to be hit by such stiff reductions.
"Headteachers have been told to find savings which can only be achieved by losing existing staff or not filling current vacancies," she said.
Teaching union Fife EIS is opposed to the cuts which, it said, will see the loss of 20 management posts in the region's secondary schools and restrict the range of subjects on offer.
The administration's education spokesperson, Councillor Fay Sinclair, said: "Front-line teaching staff will absolutely not be axed."
But Ms Holt said high schools had already been struggling to fill vacant posts due to national teacher shortages.
"Now headteachers won't be able to fill these, and other posts as they fall vacant, because they haven't got the money," she said.
The Conservative councillor added: "Headteachers have already had to pull out all the stops to ensure pupils sitting exams could get the teaching they needed, pulling in favours from colleagues and using students on unpaid work experience to cover classes.
"These cuts will only add to the strain on everyone and despite the best efforts of staff, the education of Fife children will suffer."
Head of education and children's services, Shelagh McLean, said the quality of teaching and learning in schools is fundamental.
"Next session we will be considering, with teaching staff and unions, new ways to ensure that each school has a fair allocation of budget according to its size and to give more discretion to headteachers to use their staffing budget to best suit their school," she said.
"When there are formal proposals, we will follow all the usual consultation procedures."
She added: "There is no suggestion that there will be no new permanent posts or that teaching vacancies will not be filled.
"We are facing budget challenges and, like all council services, we are required to make savings. We will do this over time."