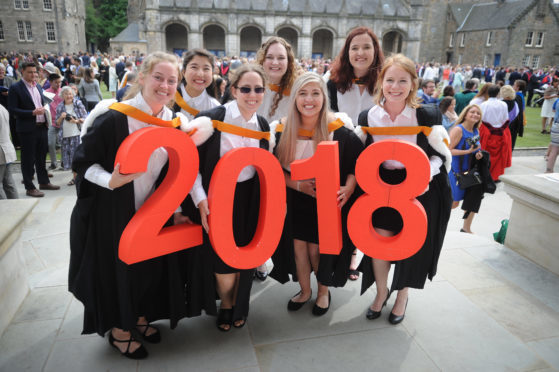 Jenny Brown, the first director of the Edinburgh International Book Festival, was presented with an honorary degree by St Andrews University on Tuesday.
The founder of Jenny Brown Associates, which represents more than 80 writers of fiction and children's literature, was awarded a Doctor of Letters.
She is one of almost 2,000 people to be honoured by the university this week, including five who are receiving honorary degrees.
An English graduate from Aberdeen University, Jenny has put the power of story-telling at the heart of her career and ran the capital's book festival for a decade until 1991.
The first event had 120 writers and 30,000 visitors but now gathers more than 800 writers from 40 different countries with an audience of nearly 250,000.
Her other achievements include heading the Readiscovery Campaign for Scotland's Year of Reading in 1994 and becoming a literature director for the Scottish Arts Council from 1996 to 2002.
She was one of four founders of the campaign to make Edinburgh the first Unesco City of Literature in 2004, and is also chair of Bloody Scotland, the literary festival for writers and readers of crime fiction.
She was presented with her degree by the university's Principal and Vice-Chancellor, Professor Sally Mapstone, in recognition of her "major contribution to literacy and the love of letters in Scotland".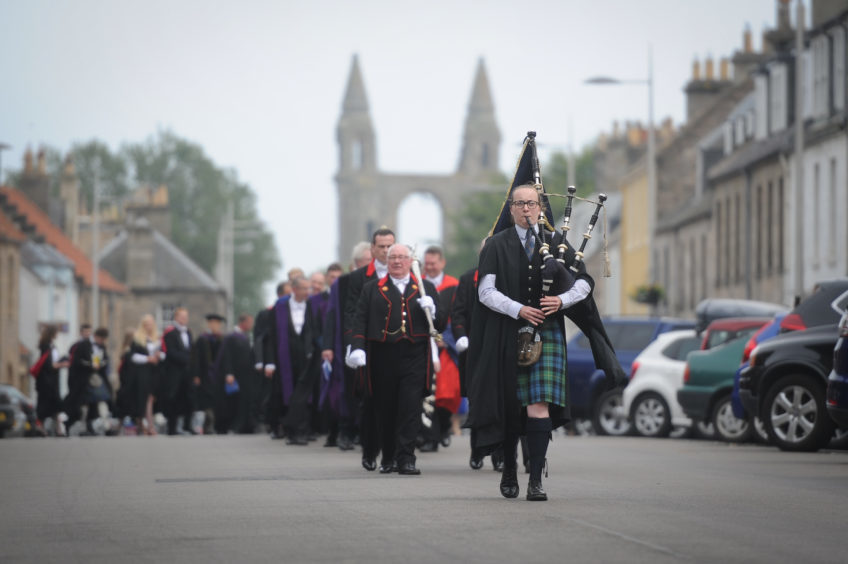 Professor Mapstone also awarded the Principal's Medal to Charlie Maguire who received a Master of Arts in management and international relations.
The medal is awarded to students who display exceptional endeavour and achievement during their time at St Andrews.
Professor Mapstone said: "Charlie's nomination references the intellectual strides he has made since joining St Andrews and the manner in which he has challenged himself to develop.
"Charlie was placed on the Dean's List for academic achievement in his third year and made the list again this year
"I'm delighted to note he has been awarded a First."
Tuesday's graduates came from the Schools of Divinity, English and Mathematics and Statistics, marking the first of four days of celebrations for the university.
The graduation address was delivered by Professor Thomas Neukirch from the School of Mathematics and Statistics, who congratulated all of those finishing their studies.
For a full list of Tuesday's graduates, get a copy of Wednesday's Courier