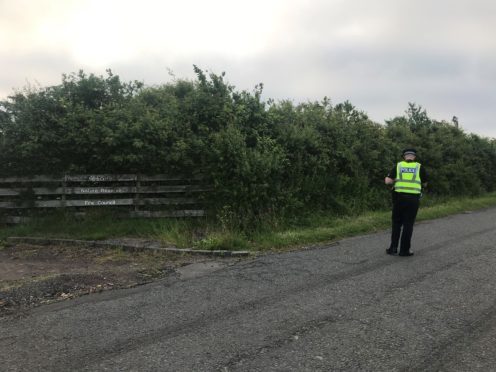 A Fife councillor has described how a small hamlet in East Neuk has been rocked by the recovery of a body from a small reservoir on Friday evening.
Conservative councillor Linda Holt was speaking after watching the tragic incident unfold from her home in the peaceful village of Arncroach.
A man was removed from the water at the idyllic Fife nature reserve on Friday evening.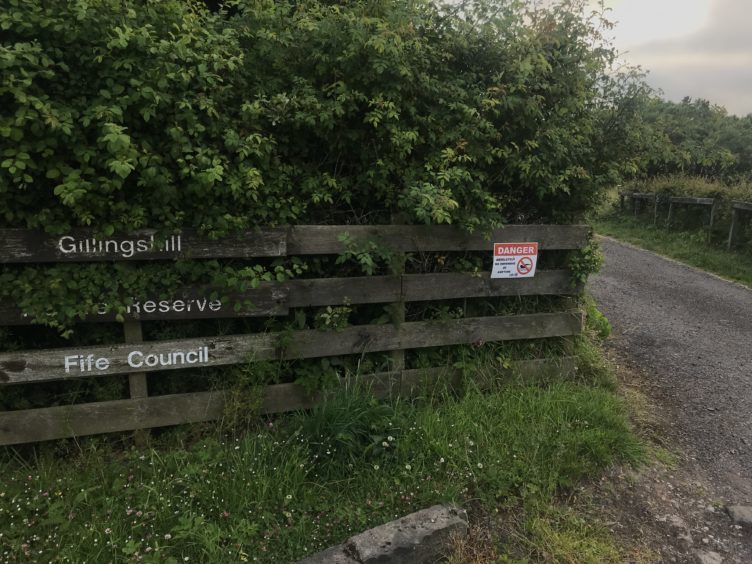 Police, ambulance and firefighters were called to Gillingshill reservoir, around seven miles north of Anstruther, shortly after 6.30pm.
The man's condition is not yet known but the councillor who witnessed the distressing incident said emergency services did not appear to be carrying out resuscitation.
An ambulance was seen leaving the scene shortly after 7.30pm with its blue emergency lights on and was headed north towards St Andrews.
East Neuk Conservative councillor Linda Holt said: "I live next door to the reservoir and this will be the biggest and most awful thing to have happened in the village for 10 years."
Asked if she had any idea who had been pulled out, she said: "None at all. I think it was discovered by a passing cyclist because I saw him standing at the reservoir on my way out this afternoon.
"When I came back 30 minutes later, there were three or four fire engines, an ambulance, loads of police and a water emergency van. From the distance I saw the firemen fish out the body using a rod with a hoop on the end.
"They didn't rush to resuscitate so I can't imagine he or she was still alive. That's all I know.
"A sign went up not that long ago warning people of the dangers.
"The reservoir has been unused for many years and it is very deep. It is owned by Fife Council who have been trying to get rid of it for years because costs for legally required maintenance are very high."
Police maintained a cordon until around 8.30pm.
Members of the public and traffic were prevented from using the unnamed road which joins the B940 Lochty Road with the hamlet village of Arncroach.
One driver said he had been prevented from getting into Arncroach village and was forced to detour north via Spalefield village.
A number of uniformed officers maintained the cordon at either side of the water, with a police photographer spotted conducting investigations, along with a number of police vehicles.
The car park close to the reservoir, which takes in the Fife Council-run Gillingshill Nature Reserve, was also closed to the public.
Four Scottish Fire and Rescue Service appliances raced to the scene from St Andrews, Anstruther and Glenrothes stations.
A spokesperson for the Scottish Fire and Rescue Service said: "We were called to assist the Scottish Ambulance Service at 6.34pm to help with the removal of a man from the water at Gillingshill Reservoir, near Arncroach.
"The crews were required to use water gear.
"The crews were stood down and returned to their respective stations at 7.17pm."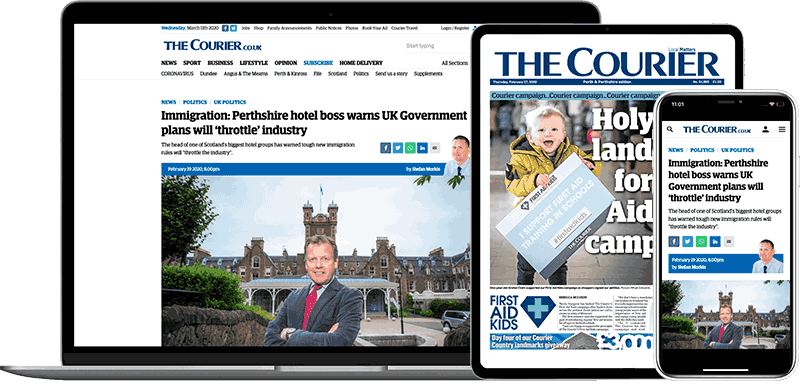 Help support quality local journalism … become a digital subscriber to The Courier
For as little as £5.99 a month you can access all of our content, including Premium articles.
Subscribe