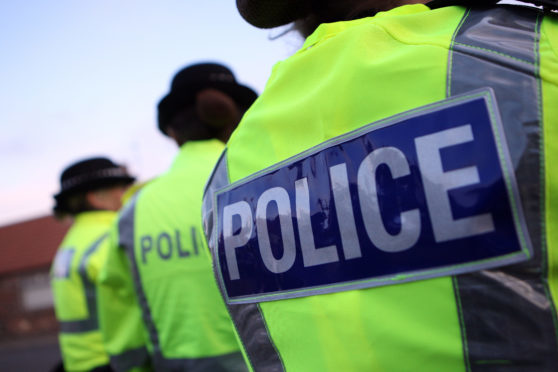 A cat could potentially lose an eye after being brutally attacked by a man in Fife over the weekend.
Police were contacted after the owner of a light-grey female Bengal cat called Kameere heard her pet in some distress in the early hours of Sunday morning in Minto Crescent, Glenrothes.
After looking out of her window at around 12.45am to see what was making the noise, the cat's owner saw a man picking her cat up and repeatedly throwing it to the ground.
The much-loved family pet was seriously injured as a result of the man's cruelty, and was taken for further specialist treatment.
Vets treating Kameere subsequently confirmed that the poor animal sustained a fractured skull and may lose an eye following her ordeal.
Officers are now investigating the circumstances behind the shocking incident and are keen to speak to the man allegedly responsible.
The suspect is described as white, six feet tall and with a slim build.
It is understood that following his attack on the largely defenceless animal, the man ran off in the direction of the Glenwood Shopping Centre nearby.
Sergeant Kirk Donnelly, from Glenrothes Police Station, has urged anyone who may have seen the incident, or who may know the man responsible, to contact the authorities as soon as possible.
"This is an absolutely sickening and violent attack on a defenceless animal, that has left the cat with very serious injuries," he commented.
"We would ask that anyone who witnessed what happened, or who saw any suspicious activity within Minto Crescent during the early hours of Sunday morning, to contact police immediately."
Those with information can contact Glenrothes Police Station via 101 and quote incident number 518 of July 1.
Alternatively an anonymous report can be made to the charity Crimestoppers on 0800 555 111.