It is 30 years since the lives of 167 men were wiped out in the oil industry's worst ever offshore disaster.
But for those who survived the Piper Alpha tragedy, the memories remain as vivid as if it happened yesterday.
Among them is Charles Haffey, who was later awarded the George Medal, the highest civil award for bravery, for his part in rescuing 36 men.
Charles, of Leven, was 26 when he was working on the North Sea platform's standby vessel, The Silver Pit, and saw the rig erupt into flames.
He said the memories will never go away and it was vital that others know happened that fateful night, when scores of fathers, grandfathers, brothers, sons and uncles never returned home from work.
He told The Courier: "I think about it every day, even after 30 years. Time is maybe a healer but it doesn't take it away.
"I can be washing the dishes, watching something on the television totally unrelated and it will come back.
"It's important that we remind and inform as many people as possible that this tragedy happened.
"There are a whole two generations out there that the words Piper Alpha don't mean a great deal to.
"The industry is not what it was in the 1980s but it has to be kept on its toes and the guys who work out there deserve the best.
"When we are with our families at Christmas, they are out there in the North Sea in one of the most dangerous places on the face of the earth."
Seaman Charles, a former navy man who served in the Falklands, had gone to bed just before 10pm when he heard an explosion on July 6, 1988.
He and his fellow crew members James McNeill, Andy Kiloh and James Clark jumped aboard their fast rescue craft and went to the platform several times to pick up survivors.
On their final trip they found survivors clinging to life rafts and debris, many of them badly burned.
Those on board The Silver Pit were finally rescued themselves, after the hull of their vessel split as it sailed over a cracked gas pipeline and they were taken on board the Danish Maesrk Cutter.
Charles, a former Fife councillor, suffers flashbacks to this day and said the noise and the heat that night will stay with him to his deathbed.
He said: "I've always said that noise will be the last thing I will hear.
"I couldn't believe that flames could be so loud. You are talking ear splitting. We could not hear people right next to us shouting. We were reduced to using hand signals."
Charles' courageous story was recounted in the award-winning documentary Fire in the Night, which will be shown on BBC Two on Saturday at 10pm.
---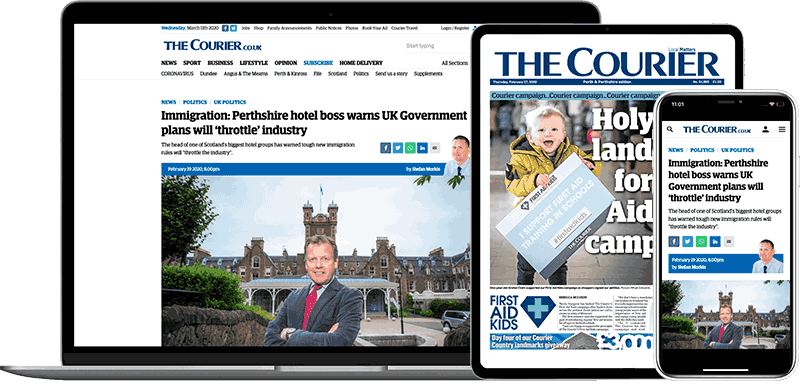 Help support quality local journalism … become a digital subscriber to The Courier
For as little as £5.99 a month you can access all of our content, including Premium articles.
Subscribe