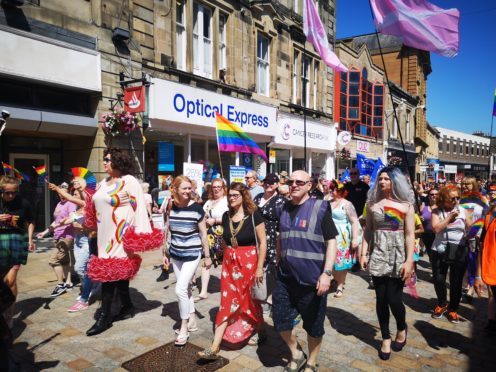 Thousands of people have gathered in glorious sunshine in Kirkcaldy on Saturday to celebrate the second ever Fife Pride event.
Following a raucous and rainbow-coloured parade along the High Street to kick-off the festivities, revellers were treated to an afternoon and evening full of entertainment in the Town Square to help raise awareness and support for the LGBT community.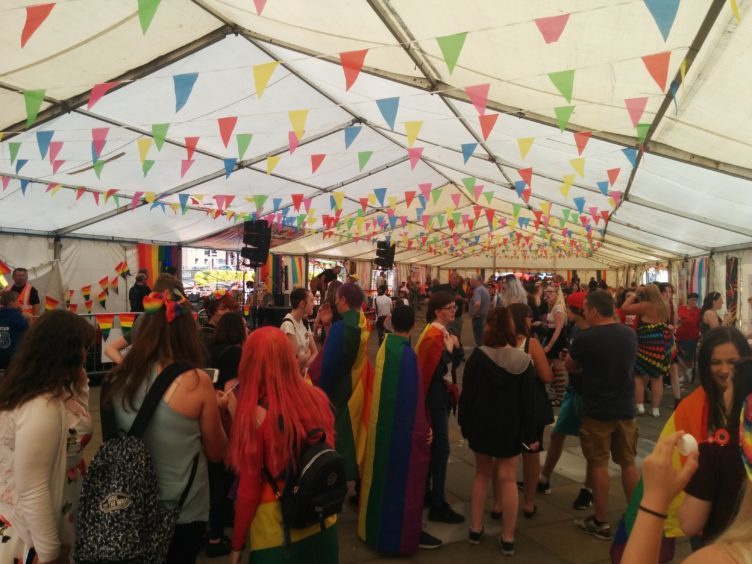 Former Pop Idol winner Michelle McManus was one of the first acts on stage as the festival got into full swing, with the likes of tribute band ABBA Gold, burlesque star Brandy Montmartre and X Factor finalists The Cutkelvins also on the bill.
Amazing turnout for @PrideFife pic.twitter.com/vMUV3Dpg0B

— Craig Smith (@C_CSmith1) July 7, 2018
The event built superbly on the success of last year's first Fife Pride, which was also held in Kirkcaldy and attracted around 3,000 people to the Lang Toun.
This year's parade – led by pipers Jock Ferguson and Rod Kavanagh and event host, the inimitable Nancy Clench – was billed as bigger and better and certainly did not disappoint, with shoppers in the High Street stopping to marvel at the vivid and colourful marchers taking part ahead of the main entertainment in the Town Square.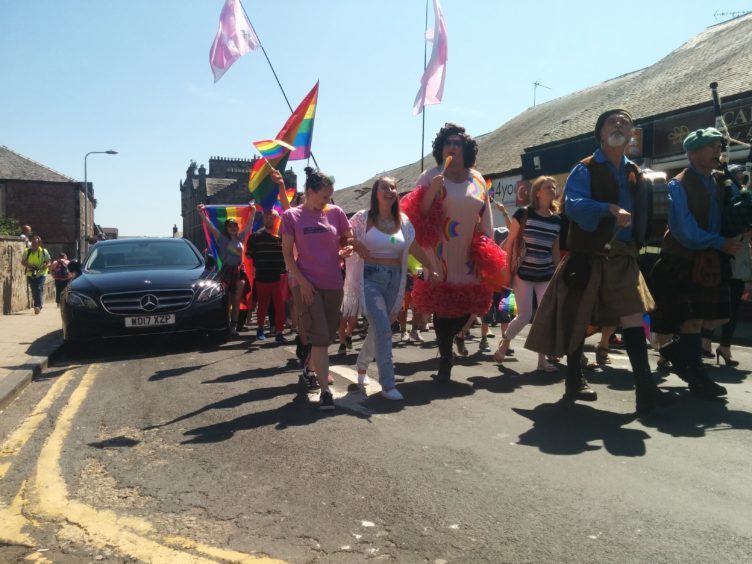 Newly-appointed cabinet minister Shirley-Anne Somerville described it as an "absolute honour" to speak at Fife Pride in her hometown and pledged to tackle inequality head on over the coming years.
"There have been great strides forward over the past decade but I know there is so much more than we need to do as a government and we need to do as a country," she said.
"One of the areas I want to focus on is around the discrimination still felt by transpeople – there is too much inequality for trans and not enough recognition of your rights so I am determined to put that right in the forthcoming parliament.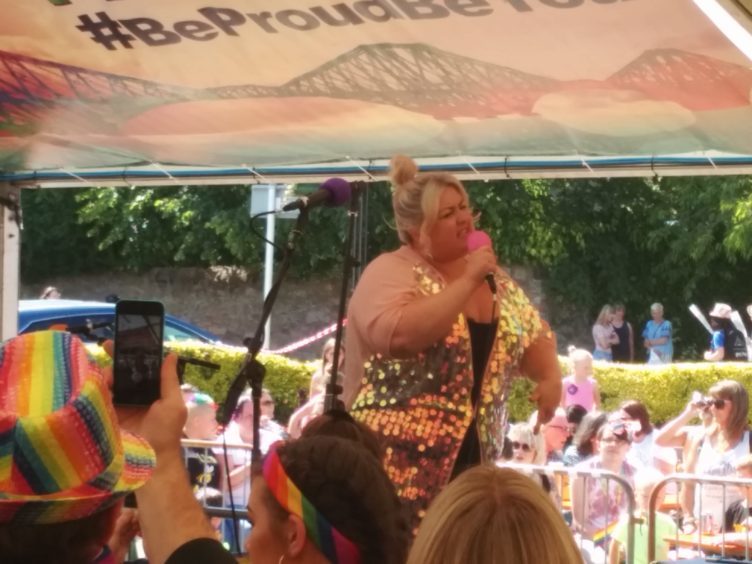 "The other area that we need to take more action on is around ensuring that particularly young people and those at school have a right to express themselves, to be themselves, and to love who they choose to love.
"Young people need to know they are supported, they are supported by society, they are supported by government, so you can be proud of who you are regardless of where you grow up in Scotland."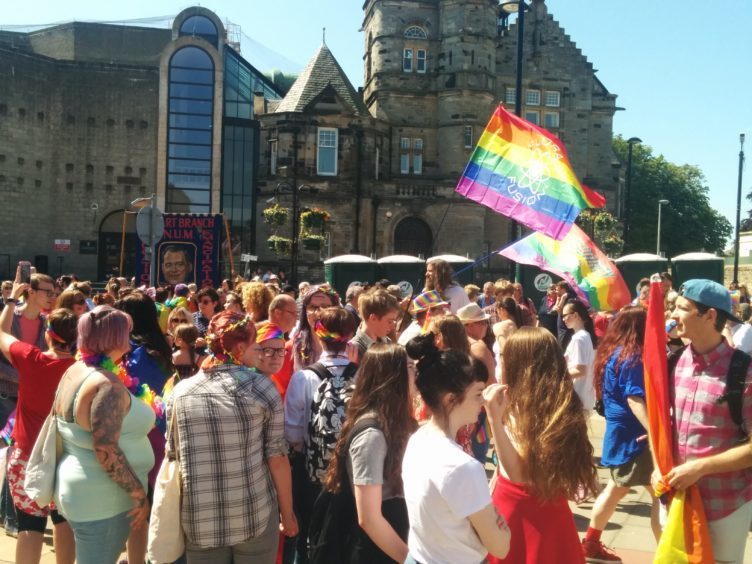 Event co-ordinator Neale Hanvey highlighted the importance of Fife Pride for the LGBT community and was delighted to see the turnout.
"In the 80s and 90s something like this would have been unthinkable – there was no visibility of LGBT people or their contribution to the communities that they live in and our wider community," he said.
"A lot of people say 'why is there not a straight Pride?', but the reality is that it's never been illegal to be straight.
"People have never been spat at for walking down the street with their partner and holding hands.
"It's a celebration of how far we've come."
A dissenting voice in the minority here. @PrideFife pic.twitter.com/YRTljqQ0a1

— Craig Smith (@C_CSmith1) July 7, 2018
Depute Provost Julie Ford officially opened this year's Fife Pride, which also coincided with the huge Pride march taking place in London.
"Fife Pride has been incredible once again and the spirit and atmosphere has been amazing," she told the crowd.
"It is a celebration of inclusivity, social justice, fairness, and love.
"This summer of Pride is massive, with over 80 marches and celebrations up and down the country. And we need to ensure this continues and grows year in year."
This year's event was also unique in that there was a social justice zone set up in the Town House, where people could access a range of different agencies and services.
A youth event was also staged at the Adam Smith Theatre up the road in the afternoon, with a range of activities for all ages laid on.
The event is due to close at 8pm, with an after party being held at O'Connell's in the High Street.