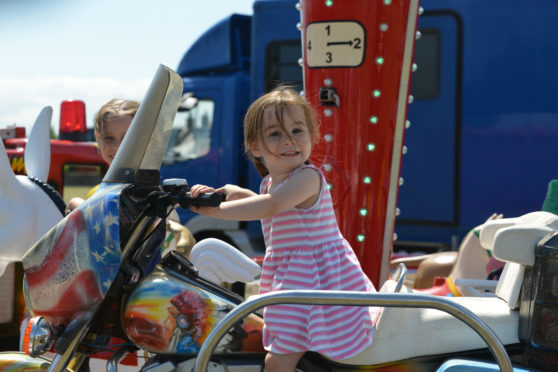 Heatwave weather ensured a healthy crowd made their way to Memorial Park in Thornton for the latest event on Fife's Highland Games circuit on Saturday.
The town's annual Highland Gathering drew in competitors from all over Scotland for the various events.
There was a big entry for the ever popular highland dancing and seven different disciplines contested the heavy events in the centre of the main arena.
The sunshine helped bolster visitor numbers this year and organisers have thanked everyone who took the time to enjoy the entertainment on show throughout the afternoon.
Hundreds of people flocked to the park from across the region to witness a full array of traditional and heavy sporting events as well as cycling and athletics contests.
The pipe bands provided an excellent soundtrack to the day, while visitors enjoed a number of trade stalls and fairground attractions.
For full details of the events and a list of results, go to http://www.shga.co.uk/results/2018/
For more from the big day see The Courier on Monday