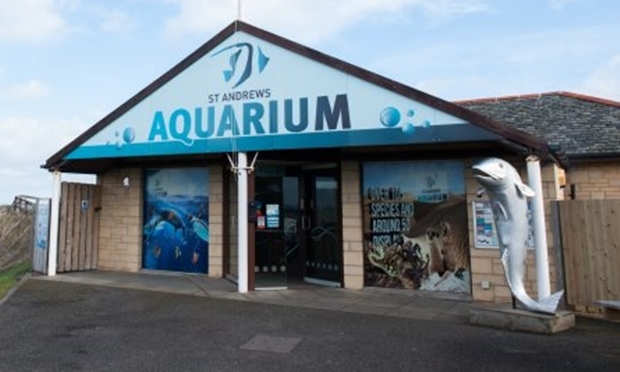 A six-foot mackerel statue has been returned to St Andrew's Aquarium after going walkabout last month.
'Big Mac' mysteriously vanished from outside the popular tourist attraction on June 29 and was last seen heading into the town.
His fishy disappearance prompted an appeal by "gutted" staff at the Fife visitor centre who suspected recent graduation festivities may have played a part in the prank.
But after almost a fortnight away, Big Mac suddenly reappeared back in his usual spot guarding the entrance to the centre on Wednesday.
John Mace, managing director of St Andrews Aquarium, said: "I'm delighted to report that Big Mac has been returned to the Aquarium.
"He's looking a little bit worse for wear after his recent adventures, but once he's had some attention he'll be back outside the Aquarium welcoming visitors as usual."