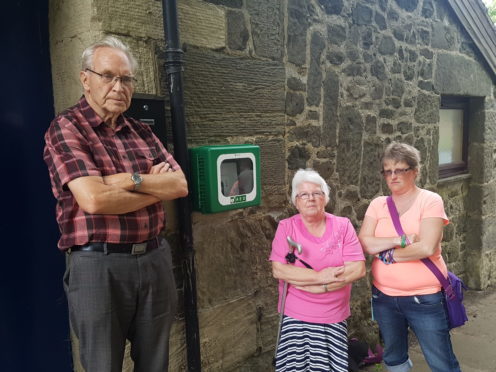 Heartless thieves have stolen a life-saving defibrillator from outside a church in Fife.
The community-funded machine is believed to have been taken from its base at Glenrothes between 2pm and 8pm on July 11.
Community members were horrified to discover the blue and yellow device was missing from its wall-mounted holder at the Baptist Granary Church in Collydean.
The Heartsine Samaritan Pad defibrillator was one of two funded and bought by the North Glenrothes Community Council and cost around £1,300.
The callous act has been slammed by the council's treasurer Brian Lumsden who is urging members of the community to look out for the piece of equipment.
He said: "We installed two defibrillators in 2016/2017, one at the local fire station and one at the Baptist Church in the Collydean area.
"Everything was quite successful and we have a volunteer who monitors it and checks it on a weekly basis. It was identified on Thursday evening that it was no longer there.
"We don't believe it's been used because there are clear instructions that if you are to use it, which hopefully no one has to, just to return it and to contact the volunteer.
"Unfortunately, it is missing and has not been traced.
"We are appealing to the community of North Glenrothes that if they know of its location then we'd love to get it back because it could be a life-saving piece of equipment."
Chairman Ron Page added: "If we can't get the device back after this disgusting and reckless theft then I would appeal for anyone who would be able to help fund a new defibrillator to get in touch with the community council."
Police are appealing for anyone with information about the machine's disappearance to come forward.
Sergeant Kirk Donnelly of Glenrothes Community Policing Team said: "Public access defibrillators are there to help save lives.
"They are a vital tool which any member of the public can use to assist in a cardiac arrest prior the arrival of medically trained staff.
"This theft is not only thoughtless but has now removed a vital life saving tool from the community.
"I am keen to hear from anyone who might have been in the area of Torphins Avenue that may have seen anyone acting suspiciously, or alternatively if anyone knows who is responsible for this to contact police."
Contact Police Scotland on 101 or Crimestoppers anonymously on 0800 555 111.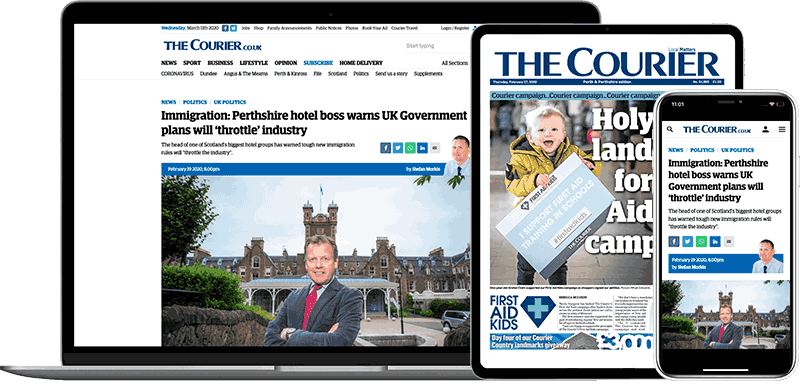 Help support quality local journalism … become a digital subscriber to The Courier
For as little as £5.99 a month you can access all of our content, including Premium articles.
Subscribe