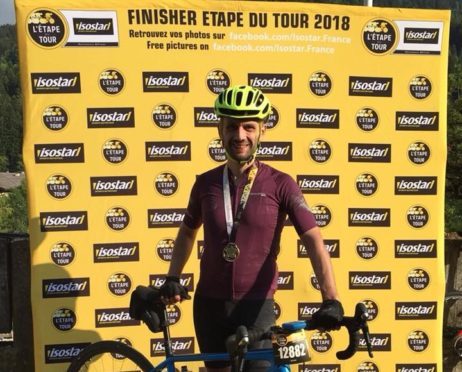 A big hearted Dunfermline man has endured a gruelling stage of the world's most famous bike race in memory of his father and grandmother.
Kenneth Rogers took on the challenge after he lost his father to kidney cancer in 2017 and his grandmother to adenocarcinoma in 2018.
Kenneth decided to raise awareness for Kidney Cancer Scotland and wanted to face up to a new and inspiring challenge along the way.
This came in the form of the world famous L'Etape Du Tour, a mass participation event which allows 15,000 amateur cyclists to ride a stage of the Tour de France.
The event took place earlier this month, and saw Kenneth battle through 29C degree heat for 10 and a half hours to complete the 169km course.
He raised more than £1,100 for Kidney Cancer Scotland and trained for seven months in preparation for the event.
He said he had been inspired by his dad's courage.
"After my dad passed away, his battle with kidney cancer was described as 'one fought with great fortitude'," said Kenneth.
"I think those words will stay with me forever and it is that description that inspired me to take on such a challenge.
"I thought it would be an amazing experience, and when I wanted to do something in memory of my dad and grandmother, this event immediately came to mind.
"I knew it would be a real challenge and would push me hard.
"It's been a great test and experience for me personally."
Kidney cancer is one of the most common cancers in adults in the UK .
There are around 12,500 new cases and 4,400 deaths every year.
Karen McNee, principal for Kidney Cancer Scotland, said: "What Kenneth has done here is inspiring."
She added that the charity was hugely proud of him and for supporting its work with his fundraising, in memory of his father and grandmother.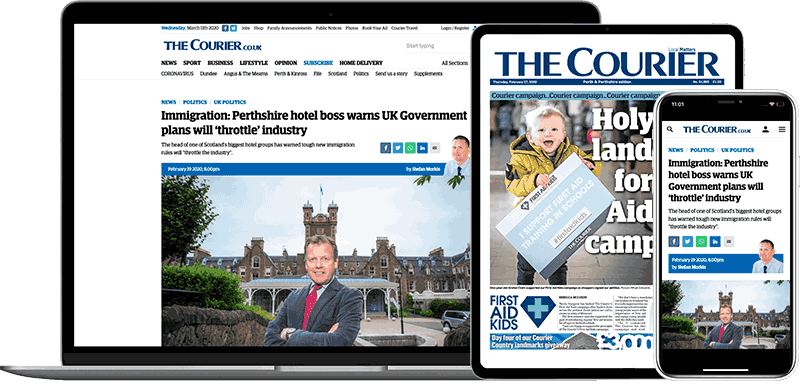 Help support quality local journalism … become a digital subscriber to The Courier
For as little as £5.99 a month you can access all of our content, including Premium articles.
Subscribe